In an attempt to make Windows 8 less of an unintelligible mess, Samsung has opted to include 'S Launcher', a dock program that will let you access your most-used programs more easily. They say it will be included on all their Windows 8 products, starting with the all-in-one PCs they unveiled today. Given how much of a paradigm shift Windows 8 is, it's probably not a bad idea to give users a more familiar interface option.

The only problem is, it looks almost identical to the dock in OS X. Like, with the glassy bar that reflects icons and everything. Apparently Samsung hasn't learned their lesson when it comes to stealing things from Apple, because this is a pretty direct ripoff. While Apple didn't invent the concept of the dock (that honor belongs to Arthur OS), they did invent the aesthetic of the current OS X dock, which means Samsung is in serious trade dress infringement territory if nothing else.
It's a curious choice on Samsung's part, since the mechanical design of the dock is pretty standard, and even includes their own innovation in the form of the S Launcher's search function. If they had avoided copying Apple's aesthetic so closely, there wouldn't be much for Apple to complain about here.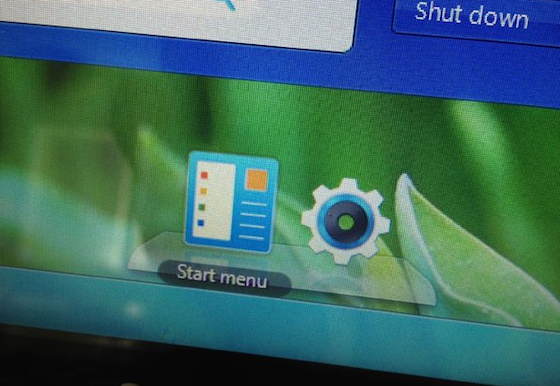 There's still a couple months left until the release if Windows 8, so it's possible Samsung can re-skin the S Launcher before it launches, if they catch enough flak for its current appearance. The last thing they need right now is to be giving Apple more lawsuit fodder.