The fact that there's only one major competitor for the Samsung Galaxy S III – the iPhone – makes Samsung's marketing team's job pretty easy. They haven't shied away from direct attacks on the Apple smartphone, from the Apple Store lineup TV spots on iPhone 5 launch day, to this most recent example of advertising venom.
In Australia, Apple managed to annoy the police last week by misplacing an entire town. Several people got lost in the middle of a fairly inhospitable park when using Apple Maps to find a town called Mildura, and had to be rescued by the police after being stranded in the park for as long as 24 hours, in some cases. It's yet another gaffe for Apple Maps, in a list of gaffes that's becoming quite lengthy.
To commemorate the occasion, Samsung set up an elaborate advertising set piece in the middle of Syndney, Australia. The Australian version of CNET has pictures of the ad, which include a lost-looking SUV complete with camping gear, and a sign that reads "Oops! Should have got a Samsung Galaxy S III. Get navigation you can trust." We see what you did there, Samsung.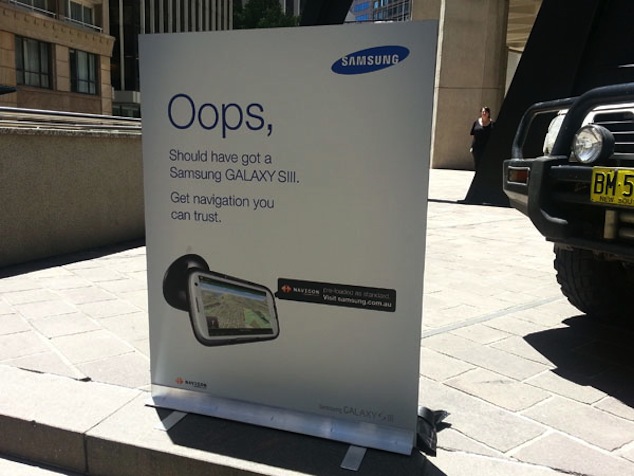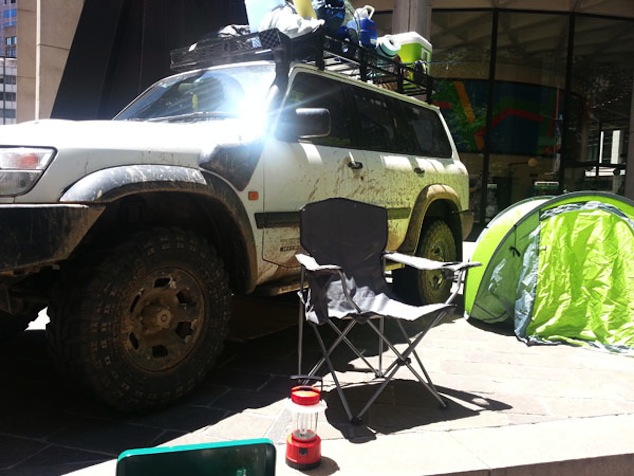 Neither of the two smartphone rivals look like they're anywhere close to admitting defeat, so we fully expect more of these sorts of shenanigans in the future. Apple has generally taken the high road when it comes to stuff like this, as their advertisements tend to focus on how awesome the think their own products are, rather than how they stack up to their competitors. Samsung, on the other hand, surely has plenty more venom is store for their arch rival.