Samsung Releases The First Teaser Trailer For The Next Galaxy, Makes Fun Of Apple Too
Samsung will soon be revealing the successor to Galaxy S II at the Samsung Unpacked event taking place on May 3rd in London. The countdown page for the much awaited Galaxy S III went live yesterday, but did not reveal any details about the device or the event. All it said was 'Coming Soon. You can take the next step in' followed by the clock. Earlier today, when the countdown timer hit zero, Samsung unveiled the first ever teaser trailer for the Next Galaxy.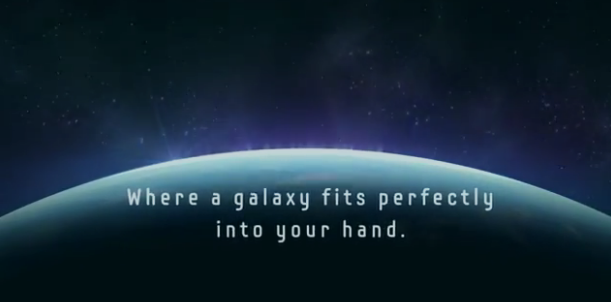 The Samsung Unpacked events, the last two specially, were nicely done and thus we can expect the Unpacked 2012 event to be of the same caliber. The new video for the next Galaxy is available at the website thenextgalaxy.com and reveals nothing special. All you see is beautiful pictures of the Galaxy (Milky Way), Planets, Stars, Nebulas and writings in space that suggest that the next Galaxy will fit perfectly in your hand and have a wider display.
Truly smart technology becomes a natural part of life. Where a galaxy fits perfectly into your hand. Your view of the world grows even wider. As you gain the power to explore it freely and swiftly. With technology that fits in this easily, you can now stand out from everyone else
Check out the full teaser after the break. Oh, and they also make fun of the Apple fanboys by showing a herd of sheep at the end. Not cool, I say!
What do you think of this teaser? Samsung's attempt at making the Apple users look bad didn't really work that well this time too. Let's see what the next Galaxy brings to the Galaxy!
Make sure you stay subscribed through our social media feeds, so that you never miss a beat, by liking us on Facebook, following us on Twitter and joining our circle on Google+.
Hey, you! Join the iJailbreak Insider for weekly newsletters, Jailbreak alerts, contests and more. (No spam, we promise)