The processor business is pretty good right now, if you're Samsung Electronics Co. With smartphone makers the world over coming to the Korean tech giant for mobile CPUs, they're looking to expand their chip building operations. After spending almost $2 billion on new facilities in their home country, Samsung will now be spending $4 billion on upgrades for an Austin, Texas plant, Reuters says.
The pre-existing plant will get some serious overhauls, which will allow them to increase production of the chips required by hungry smartphone and tablet builders like Apple. With millions of Apple devices selling like hotcakes, most of which have the Samsung-built A4 and A5 chips in them, Samsung will need some serious manufacturing muscle to keep up with the demand.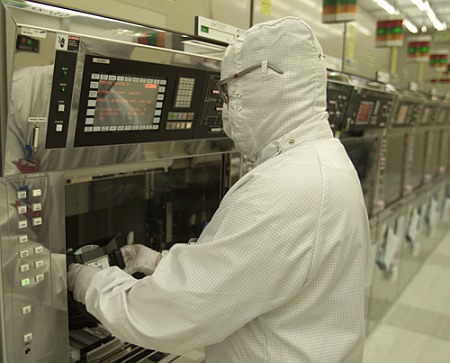 It's a bold move on Samsung's part to invest heavily in manufacturing facilities in a developed country like the U.S.A., rather than going to China or Taiwan and doing it for cheaper. Moves like this will probably win Samsung some goodwill in the Western world, particularly among Americans themselves.