Safari For Windows Disappears From Apple Site, But Still Downloadable
So the new version of Safari for OS X came out today, in the form of version 6.0. The official Safari page on the Apple site has been updated accordingly, but something is missing. Amidst the download choices, one option has quietly disappeared: Safari for Windows. It looks like the Windows version of Safari might be gone forever.
The most recent version of Safari released for Windows, version 5.1.7, isn't even listed anymore. Not only is there no 6.0 update for Windows, it doesn't even look like Apple wants you downloading the old version anymore. The direct link to the Windows download still works, if you have it stored somewhere already, so the Windows installer is still lurking on the Apple servers somewhere. They certainly aren't making it easy to download, though.
Some will be quick to point out how little this matters for most users. Safari for Windows has a an almost non-existent user base, and was never much of a browser to begin with. Like most Apple software that makes the jump to Windows, Safari was bloated, buggy and feature-light. There's plenty of other browser options on Windows, and porting Safari to the platform seems like it's always been pretty unnecessary.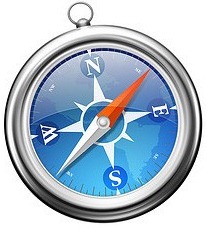 Apple has a history of cutting off development of products that aren't doing so well, so it's entirely possible that Safari for Windows is officially dead. If you're one of the handful of Windows users who were running Safari, now might be a good time to take that plunge to Google Chrome.
Make sure you stay subscribed through our social media feeds, so that you never miss a beat, by liking us on Facebook, following us on Twitter and joining our circle on Google+.
Hey, you! Join the iJailbreak Insider for weekly newsletters, Jailbreak alerts, contests and more. (No spam, we promise)