Steve Jobs controversially said, "if you want porn, you can buy an Android phone." What he should of said however, was if you want porn, download the Russian version of iTunes. As 9to5mac points out, "in Soviet Russia, Porn blocks Apple." Or at least seems to have slipped past the fruit company's barrier for the time being.
Several users have reported on Twitter that advertising for pornography websites and escort services is present in the iTunes movies section. According to the Russian blog iPhones.ru "[as long as you are 18+] open the iTunes Store, go to the top tab "Movies" and in the second block banners, scrolls sideways, open "movies in different languages." In the next window click "More films in different languages" and get …"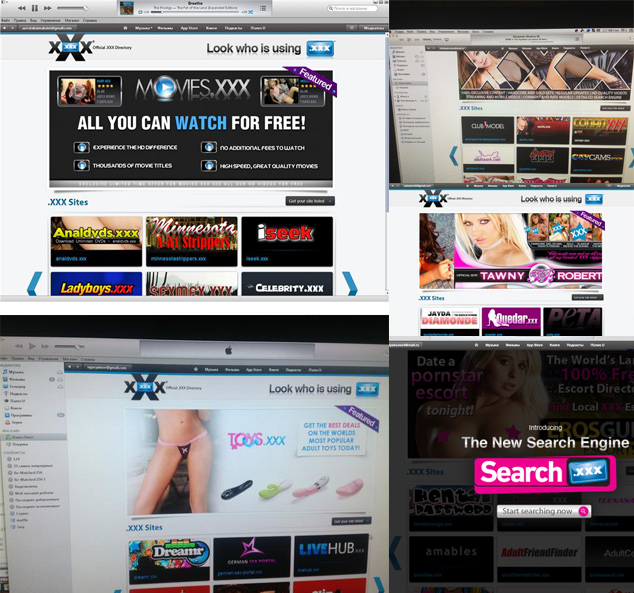 Did the Russian iTunes get hacked? Is Apple suddenly endorsing Porn in Russia? iPhones.ru speculates that it has to do with an issue with the temporary xxx placeholder links.
Most likely, the problem arises because of links: the people responsible for iTunes, put the "temporary" link type xx.xx.xx. That's just such a site exists, and, as we have seen today, has nothing to do with the ideals of the company.Waiting for the fix.
A lot of individuals are experiencing both iTunes and App Store outages and it is unknown whether this has to do with Apple trying to resolve the issue or something entirely unrelated. Regardless, this issue will likely be fixed in the next few hours.