This may not come as a shock to you, but according to a new report by brand identity firm Brand Finance, Apple has topped the list of the Most Valuable Billion Dollar Brand in the United States. Like I said, this shouldn't surprise, because Apple has been doing really well and they've been making a lot of money too.
The following infographic was made by Brand Finance and shows the top 10 list, which is lead by Apple with a net brand value of $104.7 billion. This list was compiled by estimating the royalty rate that would be charged for the use of the brand and factoring in future revenue.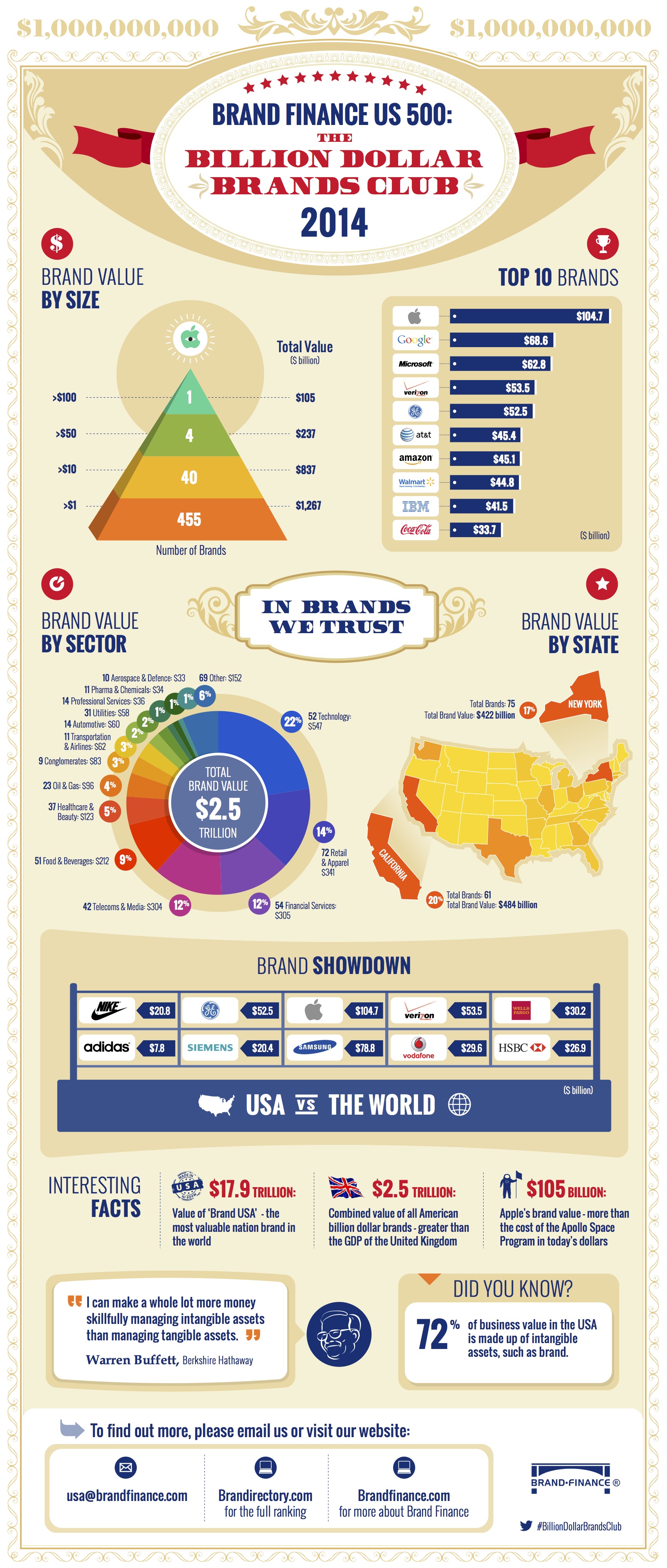 Apple leads the list by a huge margin, followed by Google with a net value of $68.6 billion. Microsoft, with a value of $62.8 took the third spot, Verizon took fourth with a brand value of $53.5 billion, General Electronics came fifth with $52.5 billion of brand value. AT&T, Amazon, Walmart, IBM and Coca Cola constituted the rest of the top 10.
The fruit company has been given the honor of being at the top of the list in various other reports. What do you think of this evaluation? If this was a worldwide survey, I bet Samsung would've been right at Apple's back or maybe on top. Right?