According to a new report from DigiTimes, the Taiwanese website, Samsung and GlobalFoundries recently received orders from Apple to manufacture 14nm A9 chips. The Apple-Samsung war has been waging for a long time, but Apple still relies on Samsung for certain parts on the iPhone, iPod Touch and iPad.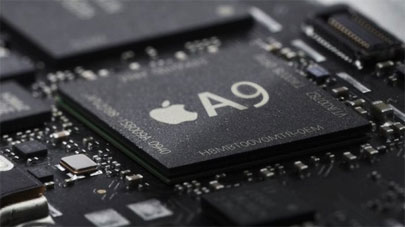 TSMC (Taiwan Semiconductor Manufacturing Company) has also been given orders to produce the 14nm A9 chip, but they've had troubles with mass production and faced other problems. They will still, however, provide more than half of the A9 chips to Apple. Now, as per DigiTimes, Samsung will also contribute to the manufacture of the 14nm Apple A9 chip that could be used in the 2015 range of Apple products. The current iPhone 5s, iPad Air and iPad mini with Retina display also uses Samsung manufactured 28nm A7 chips. 
The 14nm products will be rolled out from Samsung's Fab 8 in New York, said the sources, adding that Fab 8 will have an installed capacity of 60,000 wafers a month for the 14nm process.
The report also says that Samsung will manufacture the A9 chips in their Malta, New York based factory. The 14nm chips will be less power hungry and boost the performance in next gen iPhone, iPod Touch and iPads.
Apple's iPhone 6 and iPad Air 2 that are supposed to launch this year will use 20nm A8 chips manufacture by TSMC. The A9 production is stated to start next year and Samsung, GlobalFoundries and TSMC will all help.