Those that have bashed iOS 7 and think Apple could have done a better job in its redesign of its mobile operating system finally have a chance to show Jony Ive how wrong he was. Thanks to a new tool from Us vs Th3m you can actually re-design iOS 7. This includes the ability to customize its icons, background, font, corners and shadows.
The slogan of this tool is just great and reads "Every bloody designer on the planet has had a go, so you might as well try too." 
I had a crack at re-designing iOS 7, but I decided I would leave it to Apple's designers… I don't think the world is ready for my version of iOS. What do you think?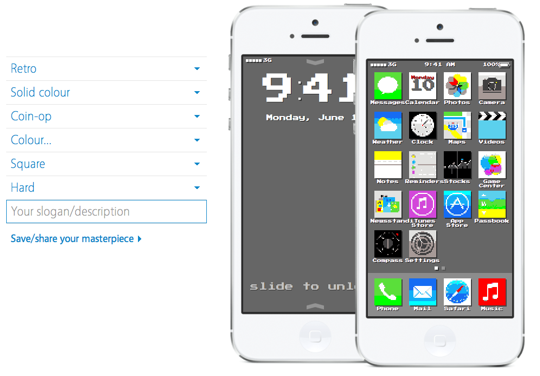 On a serious note I don't think iOS 7 is as bad as a lot of people are making it out to be. When it is released to the public this Fall I bet there will be a lot less people complaining about it. In fact, I think most people are actually going to love it.
If you re-designed iOS 7 share your creation in the comments.