Apple has decided to launch a cheaper iMac model for educational institutions for only $999. This new "under $1000″ model of the iMac features a 21.5inch screen, a 3.1GHz dual core processor, 2GB of RAM, a 250GB hard drive and an AMD Radeon graphics card (no thunderbolt).
Apple is also still offering last years model of the iMac (a 20-inch 2.26GHz Intel Core 2 Duo iMac) for only $899, which does not feature Mac OS X Lion.
Apple has had a tendency to offer special education only models each year, and this year it is nice to see yet another Mac computer under $1000.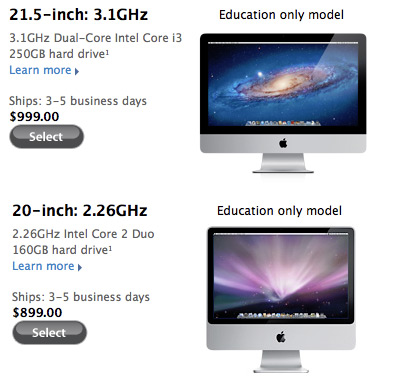 For more information you can click here.