Proview, the Chinese company who sued Apple in the U.S court days ago have now issued a Press Release saying Apple committed fraud and giving unfair competition. Proview used the term IPAD on their personal computers sold in China, which Apple had purchased from a company in the UK who bought the trademark from Proview. However, the Press Release says something else.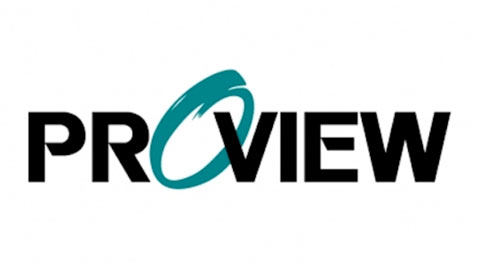 According to Proview's PR, the fruit company had created a fake company just to prove that they own the rights to the iPad trademark. That was proved to be wrong by a California court, but Proview still isn't ready to agree. They're now accusing Apple of various frauds and want compensation for all the loses caused and also an injunction against the use of iPad trademark. I know, it doesn't make much sense, but this is what some companies do to get a lot of money.
Apple obtained the iPad trademark by defrauding Proview Taiwan through tactics that involved explicit misrepresentations, and the use of foreign entities specifically created to perpetrate the fraud.
What do you think Apple should do? Is there a voice inside you that says that Apple may have committed fraud? Anyways, check out the full Press Release below for complete insight…
NEW YORK, Feb. 27, 2012 – Taiwan-based Proview Electronics Company, Ltd., ("Proview Taiwan"), a leading producer of high-quality monitors for computers and media devices, announced today that it has filed an amended complaint in California Superior Court in Santa Clara, accusing Apple Inc. of fraud and unfair competition.

Separately, in another action, Shenzhen-based Proview Technology Shenzhen Co, Ltd. continues to pursue litigation against Apple in China. In the Chinese lawsuit, Proview Technology Shenzhen Co, Ltd. has demonstrated that the IPAD trademark for Mainland China was never assigned to Apple or its affiliates. The legal questions and remedies in the China and U.S. lawsuits are separate and distinct and have no bearing on one another.

The amended complaint was filed to provide additional information regarding Apple's fraudulent actions committed against Proview. Among the many allegations in the U.S complaint are fraud by intentional misrepresentation, fraud by concealment, fraudulent inducement, and unfair competition. The complaint provides evidence that the December 23, 2009 agreement that Proview Taiwan entered into was fraudulently induced by the concealment and suppression of material facts by Apple's agents, and that, as a result, the 2009 agreement is void. Once the agreement is voided for fraud, the iPad trademarks in the European Union, South Korea, Mexico, Singapore, Indonesia, Thailand, and Vietnam will revert back to Proview Taiwan.

As the U.S. complaint alleges, Apple was pressed for time as it sought to acquire the IPAD trademarks, in advance of a January 27, 2010 announcement to launch the Apple iPad. In addition, Apple was predisposed to use deception to obtain the trademarks from Proview Taiwan because it knew from prior dealings with Proview Taiwan that Proview Taiwan opposed Apple's use of similar trademarks. To further this deception, Apple used an intermediary, Farncombe International and its Managing Director, Graham Robinson, to create an elaborate but false pretext for the purchase of Proview's IPAD trademarks. Apple created a special purpose company named IP Application Development Limited ("IPAD Ltd."), then concealed the fact that this company was acting as an agent of Apple. Graham Robinson further concealed Apple's involvement by adopting a false alias, Jonathan Hargreaves, which he used when negotiating with Proview.

Shortly before the launch of Apple's tablet device, Robinson, working on behalf of Apple, blatantly misled Proview regarding IPAD Ltd.'s business and IPAD Ltd.'s intended use of the trademark. When Robinson was asked why IPAD Ltd. wanted the IPAD trademark, he replied that it was because IPAD "is an abbreviation for the company name IP Application Development Limited."

The amended complaint reveals that Robinson evaded direct questions from Proview as to the nature of his business by stating that "[IPAD Ltd.] is a newly formed company, and I'm sure you can understand that we are not ready to publicize what the company's business is, since we have not yet made any public announcements". As I said in my last message, I can assure you that the company will not compete with Proview." As Proview Taiwan now knows, these statements by Apple's agent were patently false.

"While some technology companies create special purpose vehicles in order to obtain trademarks, in this case the sole function of Apple's special purpose vehicle was intentional misrepresentation, and an effort to fraudulently induce Proview Taiwan into a sale of the IPAD trademarks," said Cal Kenney, Spokesman of Proview Taiwan.

"Proview Taiwan had concerns about the purchaser's intentions, and was very diligent in trying to understand the facts surrounding its interest in Proview Taiwan's IPAD trademarks. But even careful diligence is ineffective when the counterparty is engaging in intentional fraud," said Cal Kenney.

The relief Proview Taiwan seeks from Apple includes compensatory damages and disgorgement of Apple's profits from the unfair competition, as well as an injunction to stop Apple's continued use of the fraudulently-obtained trademarks.

"Apple obtained the iPad trademark by defrauding Proview Taiwan through tactics that involved explicit misrepresentations, and the use of foreign entities specifically created to perpetrate the fraud," said Cal Kenney. "By filing the complaint in the California Superior Court, Proview Taiwan seeks the truth about who at Apple orchestrated the fraud, and the specifics of how it was implemented. Proview Taiwan believes that when the truth is exposed, the full weight of Apple's fraudulent and nefarious behavior will be revealed and the appropriate remedies will be obtained."
[Via AllThingsD]