During Apple's keynote at WWDC this week, the company spoke a little about their new HomeKit SDK for home automation. Using the HomeKit SDK developers could make their accessories listen to commands through Siri, create easy to use Notification Center widgets and more. Apple's iOS 8 SDK will give developers access to around 4000 API's.
Philips showed us what their iOS 8 Notification Center widget for Hue lights could look like in a tweet earlier today.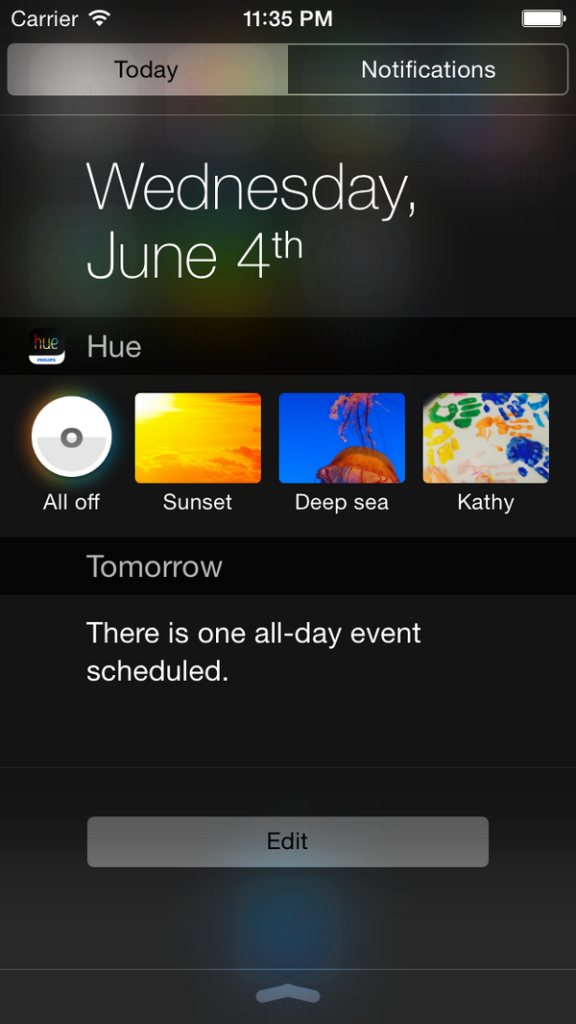 You can see in the screenshot shared by Philips Hue Dev that you could control the Hue lights from the Notification Center. This is a prototype, not a finished a product. The widget would also let users change light schemes apart from turning it on/off.
iOS 8 allows for third-party apps to add widgets to the 'Today' view in the Notification Center. This is another one of the new features found in iOS 8. If you're a developer, you can download the iOS 8 SDK and develop widgets for your apps.