As promised, the Modbook Pro is now available for pre-order for a starting price of $3,499. A few days ago Modbook Inc. announced that pre-orders for their 13.3-inch Mac OS X touch tablet would begin on October 3rd.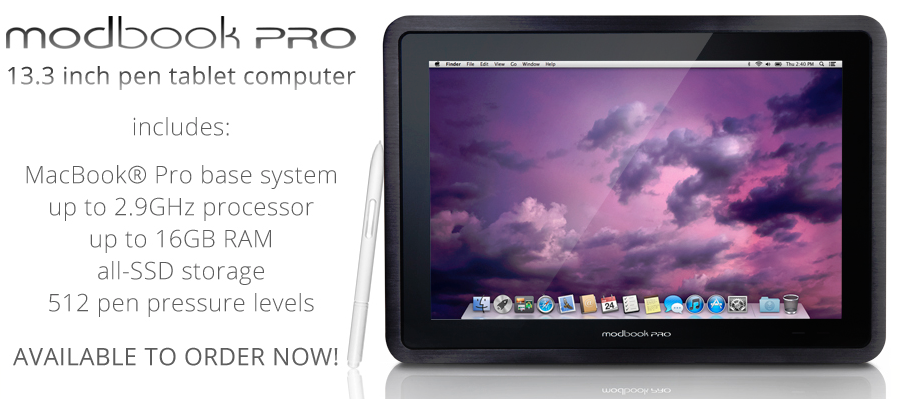 The Modbook Pro is basically the 2012 13.3-inch MacBook Pro wrapped in an enclosure, which adds touch capability to the device. It's the world's first tablet computer running the Mac operating system and is custom built so as to remove unnecessary parts such as the keyboard. For artists and designers the Modbook Pro will be one hell of a device to own.
The 13.3-inch device comes in two different configurations, the base variant comes with a 2.5GHz Intel Core i5 processor, 4GB of DDR3 RAM, 64GB of SSD storage and requires you to make an advance deposit of $500. The base model will set you back by $3,499, which is a lot of money for a MacBook Pro with touch input.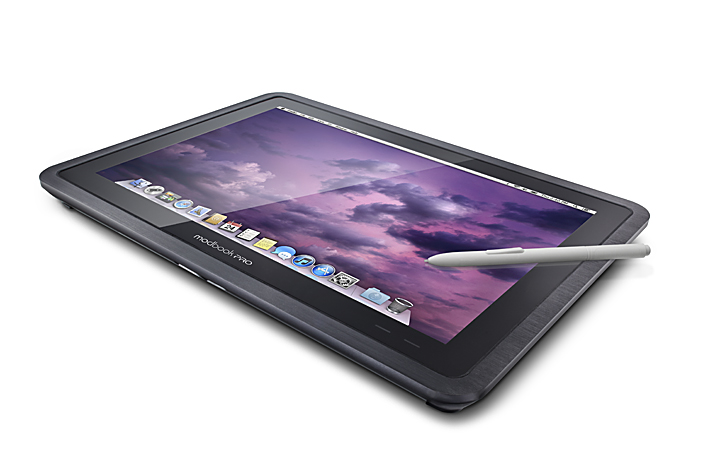 In case you need better performance however, you can upgrade the processor to a 2.9GHz Intel Core i7 processor. The RAM can be upgraded to 16GB and you can also choose between, 64GB, 180GB, 240GB and 480GB of SSD storage. Add external hard-drives, Dual/Single external monitors, Wireless Logitech Keyboard and Windows 7 for extra money. The high-end variant will cost you $4,819!
You can now order your very own Modbook Pro over here. The company will ship the device in mid-November and the pre-orders are currently available in the U.S only. Read the full Press Release here.