A lot of people may not realize how much of a role Steve Jobs played in the success of Pixar. Jobs actually financed the company long before it was profitable, pouring millions of dollars into the company to keep it afloat. After Jobs passing a lot of people wondered how Pixar would honor him, despite making a brief tribute to Jobs at the end credits of Brave.
According to PixarTimes it looks like the company will be putting Jobs' name permanently in the front of the studio's main building. The picture that you can see below is compliments to an employee who tweeted the building had been named "The Steve Jobs Building."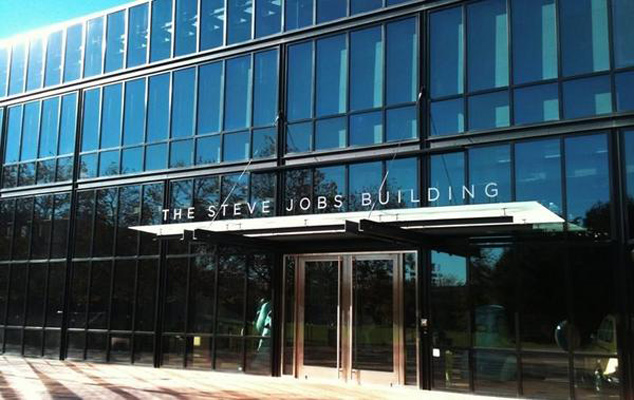 If you look closely you will see the outline of Sulley (from Monsters Incorporated) next to the door, which indeed confirms this is the main building that Steve Jobs played a major role in designing. PixelTimes states "he came up with the idea that the building should be centered around a large atrium, which would lead to accidental collaboration that may not occur if everyone was stuck in their individual offices."
This is definitely a fitting honoring of the man who had such a major role in the success of Pixar. Now everyone who walks through the entrance of the building will be reminded of Jobs importance to the formation of the studio.