Let's  be honest, one task that is hard to do on your iOS Device is finding photos within your photo library. If you don't have very many photos maybe this isn't an issue, but when your library starts to grow it can become an issue.
One solution Apple has to this problem is utilizing Siri to find your photos. A newly published patent has been discovered by AppleInsider titled "Voice-Based Image Tagging and Searching" where Apple goes on to describe a technique to associate "natural language" text strings with photographs, which can later be queried by Siri.
As a user you would tag photos with your voice, so if you took a photo on the beach you would say "This is me at the beach," and the photo would be tagged accordingly. Most of the time you likely wouldn't even have to manually tag photos because iOS already automatically keeps track of image metadata like time and location.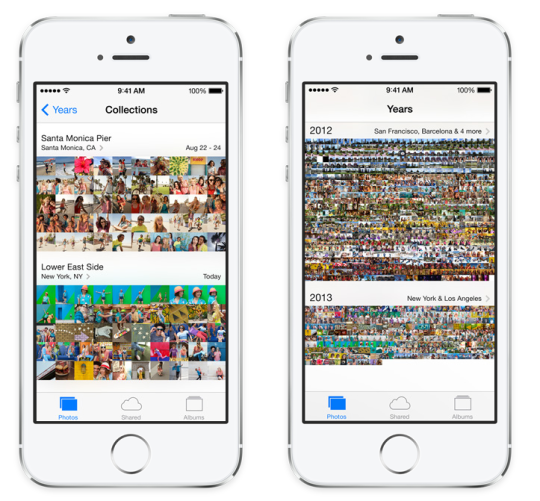 Yet another auto tagging feature is facial recognition, or a more generalized object recognition, that could recognize faces, buildings or landscapes. With all of this tagging, I am sure you could imagine how Siri could be useful for querying photos by issuing commands like "show my photos at the beach," "show me photos of Jane and me" or "show me photos of my trip to Venice."
So when will Apple implement photo navigation with Siri?
It is hard to say, but the patent filing suggests Apple has been looking into it for some time, due to the amount of time patents take to file so we could expect it as early as iOS 8. Keep in mind, however, this is just a patent and doesn't mean Apple will actually implement this functionality (although it is hard to believe the company won't).
Who's excited to be able to navigate photos using Siri?