One of the things that's been most striking about the announcement and launch of the iPhone 5 is the number of "new" features that are already available on older devices, either from third-party apps or from competitors' hardware. From the inclusion of LTE to the quad-core processor, Apple seems to be playing catch-up on the hardware side of things. On the software side, Apple is in some ways playing catch-up to the third-party apps that already exist on their platform.
One such example of this phenomenon is iOS 6′s new panoramic photo feature. It will let you stitch several photos together side-by-side to make a glorious panorama of whatever pretty scenery you feel like photographing. Sounds pretty handy, right? Well it sure is, and it's also already available to folks who don't have iOS 6. It's even available to folks who don't have an iPhone at all!
First up, those of you on older versions of iOS – and older versions of the iPhone hardware, for that matter – have a few solid third-party apps that will let you take epic panorama photos. At the top of the heap is an offering from Microsoft called Photosynth. Not only is it an awesome app, it's also completely free, and it runs on a huge variety of hardware. iPhones all the way back to the 3GS are supported, as well as iPod touches from the 4th generation forward, and the iPad 2 and 3.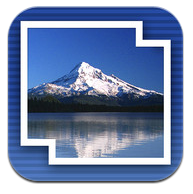 The other popular option is a $1.99 app from a company called CloudBurst Research. Their panorama app is called AutoStitch Panorama, and it's cool in a different way than Photosynth. While Photosynth is used to capture panoramas in real-time, by taking the photos from inside the app, AutoStitch works a bit differently. With AutoStitch, you can take the photos with any camera app you want, and then you just load any two (or more) pictures that overlap in some way into the app. It will find the overlapping details and stitch them together to the best of its abilities. Both AutoStitch and Photosynth are super handy apps, and they're both available on older iOS versions.

Now, what about those of you who aren't on iOS at all? Never fear, there's some comparable Android apps on the Play Store that will do more or less the same thing. The most popular option is Photaf Panorama, of which there is a free version and a "Pro" version, which will cost you $4. Interestingly, Photaf uses your Android phone's orientation sensor to determine exactly what angle the photo was taken at, and uses this data to help figure how to stitch your photos together. The app also offers handy features like Facebook sharing and tablet optimization.

If you're not satisfied with Photaf, and you don't mind messing around a bit, the Sony Ericsson panorama app is apparently very good as well. It's only intended to be used on Sony's Android phones, but if you do some hunting around, there's tweaked versions of it that will work on most hardware. If you can get it to run on your non-Sony hardware, or you actually own a Sony smartphone, their panorama app is by all accounts quite good.
There you have it folks. If you're not planning on getting an iPhone 5 or running iOS 6 on an older device, there's plenty of third-party options to fill in the feature gaps for you. With the upcoming release of Windows Phone 8, there's undoubtedly going to be some panorama apps on that platform, too. We'll keep you updated on those when they arrive.