A lot of people were predicting the end of Pandora when Apple launched iTunes Radio, but according to Bloomberg this couldn't be farther from the case. Since Apple debuted iTunes Radio in iOS 7 back in September, Pandora listening has increased by 9% said CFO Michael Herring at a Morgan Stanley conference in San Francisco yesterday,
"Hours of listening grew 9 percent last month from September, when the Apple service was introduced, Michael Herring, Pandora's chief financial officer, said at a Morgan Stanley conference in San Francisco yesterday.

The results show Pandora withstanding Apple's challenge. The company already dominates rivals including iHeartRadio, from Clear Channel Communications Inc. Pandora's share of U.S. radio listening expanded to 8.06 percent in October from 7.77 percent when iTunes radio began operating, Herring said.

"October data was in line with our expectations and showed the resilience of our business," he said."
Herring further elaborated on some other impressive stats like over 1.47 billion hours of music was streamed in October. The only negative statistic to be heard was that active users fell slightly from 72.7 million active listeners to 70.9 million listeners, but slight fluctuations like this always happen month to month.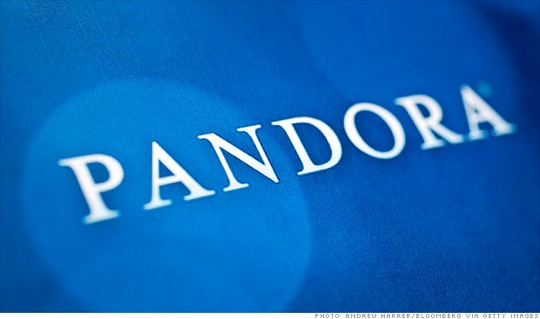 All of this aside, this isn't to say the iTunes Radio isn't doing well or that it still doesn't have the chance to negatively effect Pandora. The company announced at its Q4 2013 earnings call that over 20 million people have tried the service since it launched in September, and over 1 billion songs have been played.
For the time being, however, Pandora looks like it is safe.