Another day and we have some more concepts which have caught our eye and are worth sharing.
The first is an iPhone 6 concept, now yes we have seen a lot of iPhone 6 concepts over the month, but this one is probably the best we have seen so far and one of the most realistic. This specific concept is called the iPhone Air and it features a bigger 4.7-inch display with a resolution of 1920×1080, and a pixel density of 468 ppi. This makes the display 17% larger than iPhone 5s, and with 68% more pixels.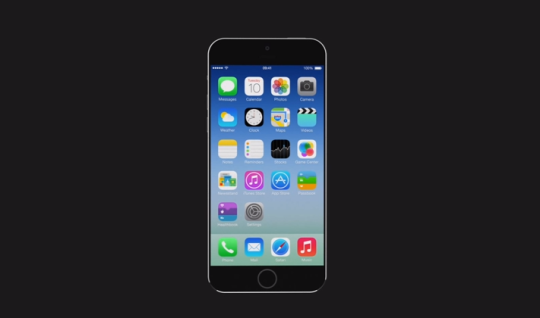 As for the thickness of the iPhone Air it is just 7mm which is 9% thinner than the iPhone 5s. There is also a narrower bezel, so it is only 8% larger than the iPhone 5s, despite a much larger display.
The display is made of Sapphire glass instead of Gorilla and it comes with a 10MP camera with a larger aperture of f1/8 and a faster A8 chip.
Take a look at the iPhone Air concept video below.
The next concept relates to the iWatch. A few days ago we shared with you an iWatch concept that was more traditional and if you weren't a fan of that then maybe this one will be more to your liking. This iWatch concept is more futuristic looking and was made by Argentine design student Tomas Moyano.
It has a circular display and some really neat features. Check out the infographic below.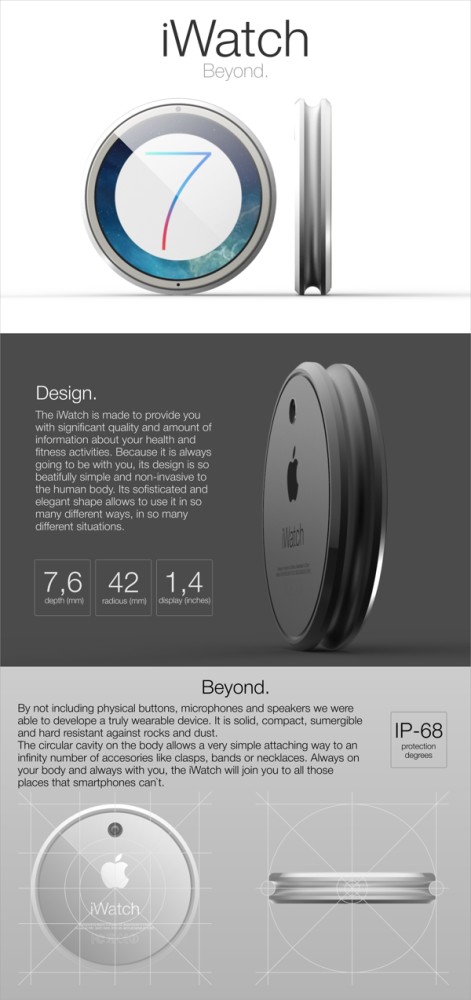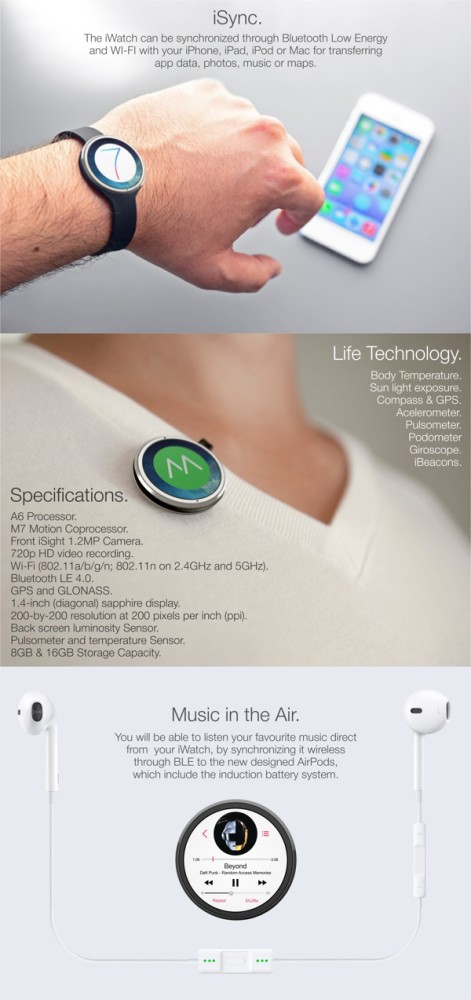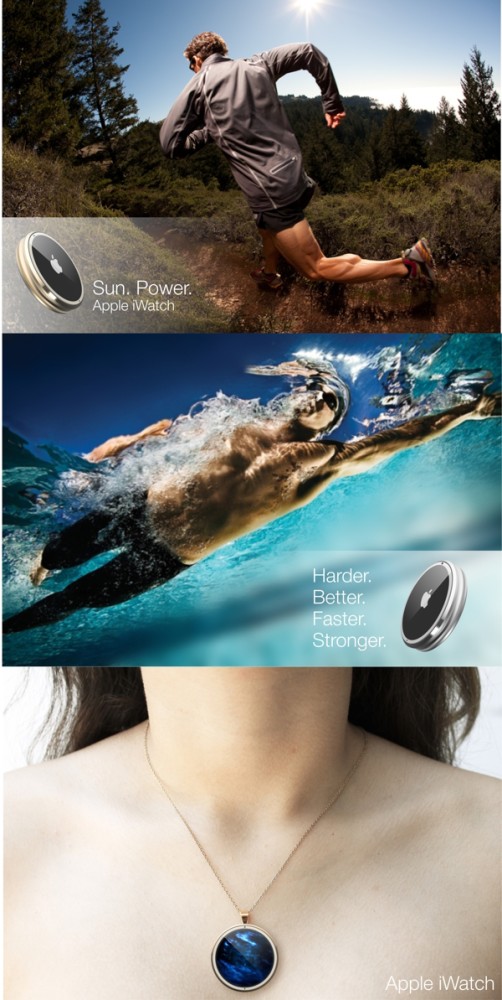 What do you think of these concepts? Let us know in the comments section below.