If you own one of Apple's fanciest new notebooks, the MacBook Pro with Retina display, you've likely been annoyed by all the various software that doesn't support the new screen's super-high dpi. Well today, you can cross one more app off that list, with the addition of Retina support to Microsoft's Office for Mac.
In a post on the official Office for Mac blog, the Office team makes it clear that the latest version (version 14.2.4) will have full support for your Mac's high-res display panel. If you've got your AutoUpdate turned on, you should be getting this update automatically very soon.
There's still some other problems that plague the Mac version of Office, but it looks like the Office for Mac team is working on getting everything squared up with the latest Apple hardware and software. The fact that it works on the platform at all is amazing, given how awful Apple is at returning the favour. Anyone who's used iTunes on Windows knows what we're talking about.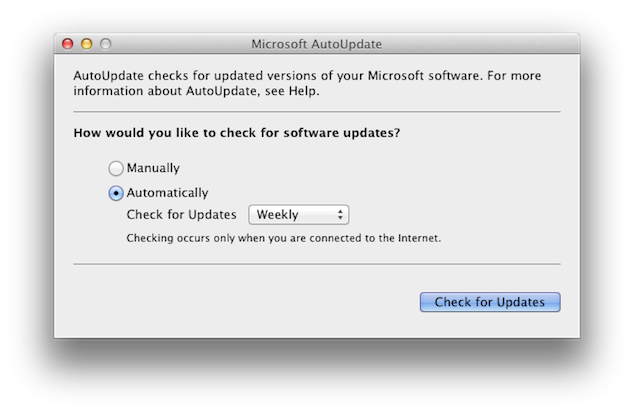 As time marches on, more and more of the most important apps are getting Retina support. We saw recently that Photoshop CS6 was adding Retina optimization, and Google Chrome made the jump early last month. With the Office suite now joining the party, most of the time you spend staring at your Retina screen should now be pretty easy on the eyes.