It's been some time since we have heard rumors of Apple's next-generation Apple TV, but according to a recent report from Bloomberg the company is working on a new Apple TV that'll debut later this year. Apparently Apple is in talks with cable provider Time Warner Cable and other partners to provide content for the product.
So just what is going to be new about the next-generation Apple TV?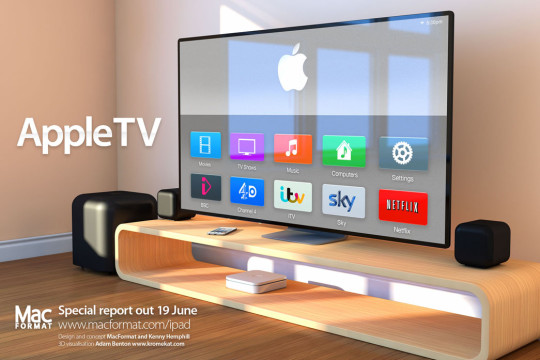 According to sources familiar with the matter it will mirror current models with a set-top box form factor that'll plug into a HDTV. There will be a faster processor and a new UI which will make it easier to browse through content.
It has also been predicted that it could function more like a Roku box in the fact that it would piggyback on top of existing cable service and provide a solution for customers to watch cable TV in rooms that don't have a set-top box.
There could even be some sort of premium service to allow ad-skipping or even a bundle that would allow you to watch TV through iTunes content.
Who knows maybe Apple will finally release an App Store as well.
It is expected that Apple will unveil the device in April, but it won't actually go on sale until the Holiday Season.
What do you want to see in the next-generation Apple TV? Drop us a line in the comments section below.