As has become an annual tradition, Newsweek has taken America's 500 largest companies, and given them all a "Green Score" based on their recent behaviour. The total score given to each company is an average of scores in three different categories: Impact, Management and Disclosure. The full explanation of how these numbers are reached, and what the criteria the companies are judged by are, can be found here.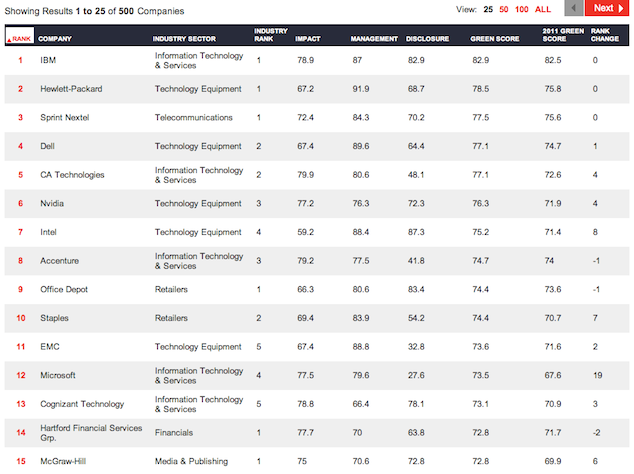 The top ten is pretty similar to last year's, with a host of tech companies taking most of the top spots. IBM is the number one company, with HP, Dell, Intel and Nvidia all present in the top ten as well. Other big technology heavyweights were fairly high ranked, too, with Microsoft and Google coming in at twelfth and twenty second respectively. Both companies made huge gains this year, with Microsoft rising 19 positions, and Google rising 37.
Apple, meanwhile, is all the way down in the 118th spot. They've fallen 68 positions since last year, and Newsweek has provided an explanation for how they managed to fall so far:
Apple's Green Score took a hit this year due to the company's resistance to participating in public reporting via the Carbon Disclosure Project (CDP) for the second straight year. The CDP is a leading environmental nonprofit that publicly surveys the world's largest companies on their greenhouse-gas emissions, management systems, and reduction targets.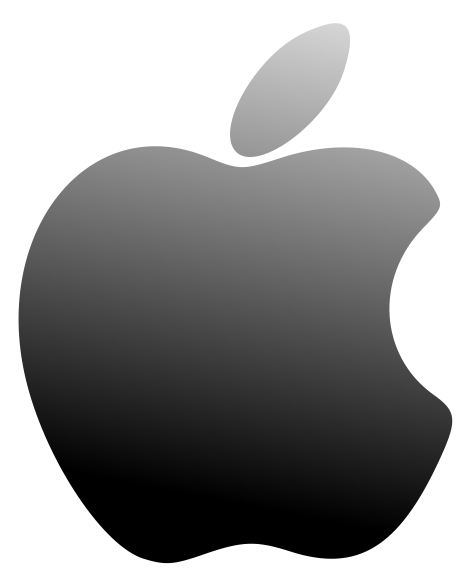 This news, combined with the EPEAT fiasco of a few months ago, is making Apple look like quite the villain when it comes to environmental sustainability. Even though Apple has since re-joined the EPEAT standard, there has been some criticism of this move, claiming that EPEAT has chosen to "greenwash" Apple's less than environmentally friendly products.