The Apple Store had been down for several hours, not just in the U.S, but various countries elsewhere as well. Apple hasn't updated any products or accessories as such, but they did implement a new order status system for customers to know the status of their purchases.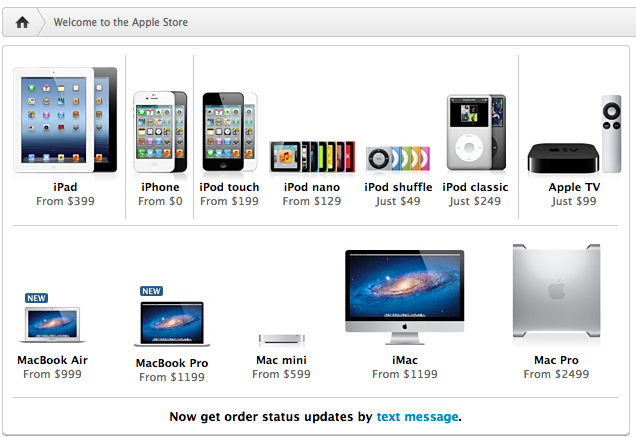 Now, whenever you purchase from the Apple Store, you can also receive your order status updates through text messages. The text message notification service can be enabled during checkout. You will receive updates on your mobile number, whenever the order is shipped or available for pickup. The message will also contain details about the order and also a link to the online order status.
Once your order ships, or is available for pickup, we'll send you a text message. The text message will include your order number and a link to online Order Status. Texts are sent between 8:00 a.m. and 9:00 p.m. in your time zone.
The following carriers will be supported in the U.S.: Alltel, AT&T, Boost Mobile, Cricket, Nextel, Sprint, T-Mobile, U.S. Cellular, Verizon Wireless, and Virgin Mobile USA. This is no doubt a nice little option for when you don't have access to email or internet to check your order status. You can also disable the service anytime you want. More details can be found here.