It's no question that nowadays people want smartphones with bigger screens without actually increasing the physical size of the handset. As such the only way around this for manufactures is to minimize the bezel surrounding the display.
A new chart by somospostpc has just been released that now quantifies this trend by charting how much of a phone's surface is actually the screen. The chart is based upon the percentage of the smartphone's surface which is the display and not the bezel.
Take the iPhone 5s for example, it occupies 60.6 percent of the handset where the iPhone 4s only occupies 54%. Of course the monstrous Android smartphones fare better with the lG G2 occupying 75.7% of the surface area.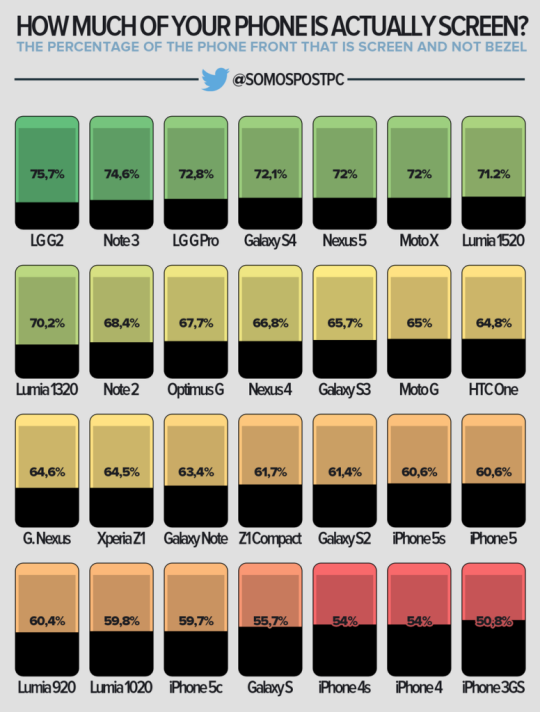 Let's hope the iPhone 6 fares better than the current generation models.