Steve Jobs' biopic 'jOBS', starring Ashton Kutcher as Steve Jobs and Josh Gad as Steve Wozniak, is set to premier during Sundance Film Festival later this month. However, photos from the set and the movie have been surfacing on the internet. USA Today has some more photos to offer from the movie.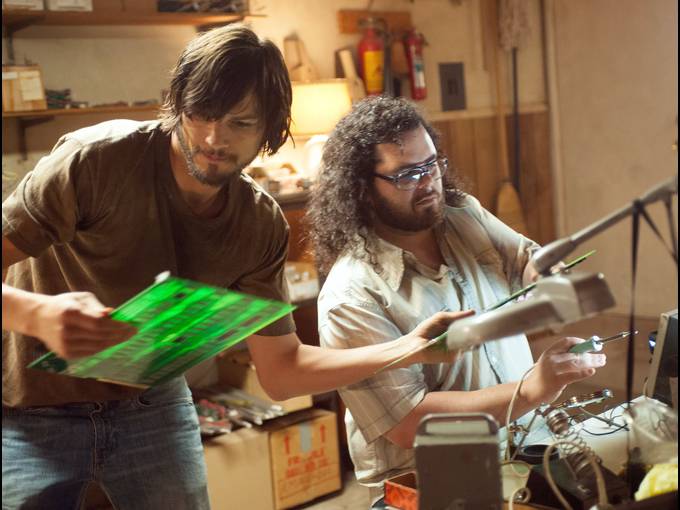 The movie is directed by Joshua Michael Stern and will be premiered on the closing night of the Sundance Film Festival on January 26th. Ashton Kutcher looks strikingly similar to Steve Jobs and is perfect for the role, says co-star Josh Gad. Gad, who plays Steve Wozniak, had to wear a fake beard and straighten his hair everyday to look the part. He also watched hundreds of hours of Wozniak footage and learnt all that he could about the Apple co-founder. He states to USA Today:
"There is an eerie resemblance — he didn't have to do much to get there. When he showed up, it sent a ripple of shock throughout the set. Everyone was like, 'We're in the presence of Jobs. Let's go do this.' It was literally like being in the room with the creator of Apple. This is one of those roles that's the perfect fit."
Jobs portrays the journey of Apple co-founders Steve Jobs and Steve Wozniak, starting at the garage where it all began. The garage, where both the Steve's started work on the first Apple computer, is an important part of the film. The movie also focuses a lot on Steve Jobs' life from the 1970's to 2001. Below are more pictures from the movie.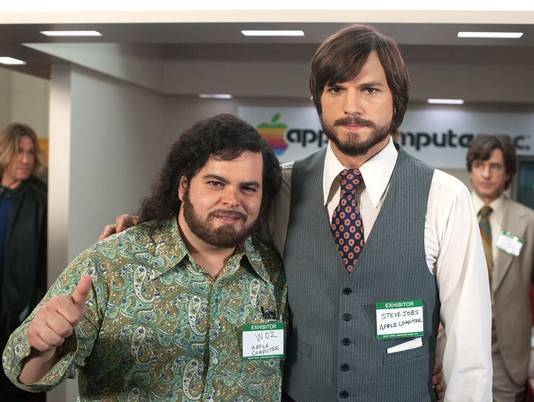 This isn't the only Steve Jobs movie in the works, Sony Pictures is working on another one based on Walter Isaacson's Steve Jobs biography. That one basically has three scenes, where Steve Jobs gets on stage to announce Apple products and is written by Aaron Sorkin. jOBS will be the first one to hit the screens. Who's excited about the new movie? It surely is going to be very inspiring to many techies out there.