So far, the year 2012 has been very interesting, especially in the mobile industry. The competition between mobile manufactures is not what it was few years ago. There's been a lot of new devices, apps, technologies, lawsuits etc. To talk about everything in one single post, is impossible. Hence, the MobileFuture have released a new video talking about only the major events that changed the mobile industry this year. It's a short video, but boy it's amazing!
Apple is doing very well with the iPhone, iPad Mini, iTunes and the iPad. Samsung has risen to be the largest mobile manufacturer of the year, dethroning the decade old leader Nokia. Oh and don't forget, Nokia had to lease their Finland headquarters because they're under a major loss.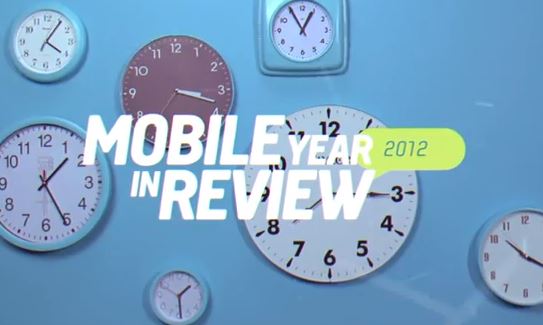 Samsung is doing very well, especially with their Galaxy range of smartphones and what not. BlackBerry? They're still trying to figure out whether touchscreen is the future or not. And well, HTC, LG and others are all doing okay. Apple and Samsung were involved in a really long patent dispute, which was finally won by the former. And tablets are supposed to take over personal computers in the next few years.
There's a lot more, and I'm sure I've forgotten a lot. The following video, however, does a pretty good job in summarizing the year 2012 in the mobile sector. Watch it below:
Here are some important milestones that the mobile industry set in the year 2012.
There are about 1 billion active smartphones on planet Earth. More than half of the U.S.A's population own smartphones.
A whopping 31 million tweets were sent during the 2012 U.S Elections.
Instagram set a record this year when users shared over 10 million pictures on Thanksgiving.
Apple made more money than the GDP of United States of America. YUP. They also sold more mobile devices (iPhone,iPads) than they've sold computers ever.
More and more people are using their smartphones and mobiles to browse the web. Thus, mobile data usage more than doubled in 2012.
Oh and someone checked-in on Foursquare from planet Mars. That's the entire population of Mars using Foursquare, unless aliens are found.
It's been a pretty good year, don't you think? How did you like the video? Mention other great things that happened in mobile in 2012  in the comments.