Earlier today, Microsoft aired a new commercial for their Windows Phone virtual assistant called Cortana. The company announced Cortana at the Build 2014 conference in April as an answer to Apple's Siri. According to them, Cortana is much better than Siri at accomplishing various tasks.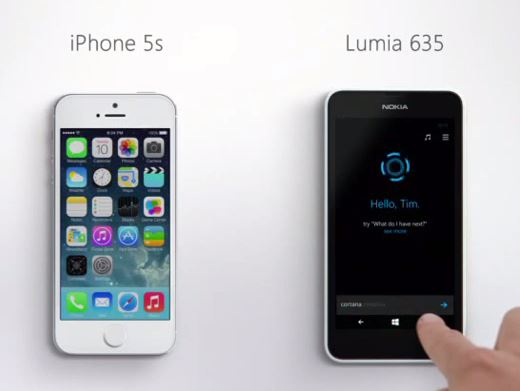 In the new TV ad, Microsoft's Cortana is compared to Apple's Siri and asked to set some reminders. Cortana listens pretty accurately and sets these reminders, whereas Siri doesn't get the job done. Check out the full 30 second ad below:
Unfortunately, this ad gets some things wrong. Apple's Siri isn't so bad at listening and setting reminders, it works pretty well actually. This is just poor advertising if you ask me, so Microsoft can get people to buy their Windows Phone 8.1 devices and play with Cortana. However, Cortana is considered to be better than Google's assistant.
Microsoft also plans to bring Cortana to iOS and Android, which should give more people an idea about their personal assistant.
What do you think of Cortana? Is it really better than Siri?