Earlier this week, Microsoft released three new commercials for their Surface Pro 3 tablet, which is also a laptop. Since it's a tablet first, then a laptop, you'd expect Microsoft to compare it to the Apple iPad. However, the new ads make fun of the MacBook Air and claim that the Surface Pro 3 is a better laptop too.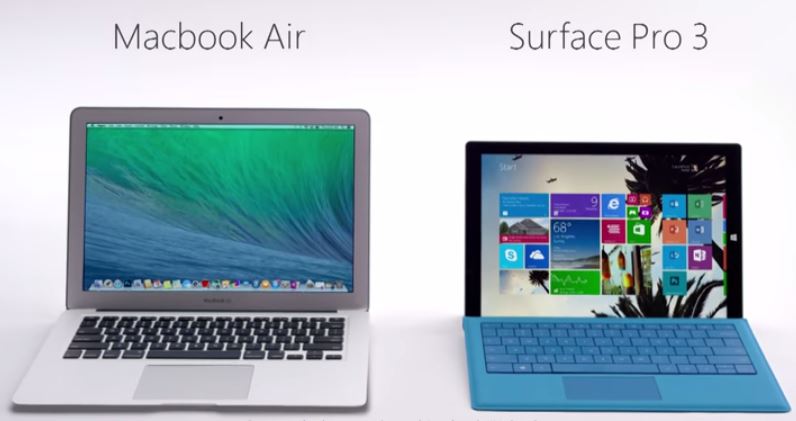 The Surface Pro 3, which runs Windows 8.1, can be used as a laptop when an additional keyboard is attached. It still features a touchscreen, which means it is basically a tablet. Microsoft sells the Surface as a replacement for both tablets and laptops. The first ad in the series is titled 'Power' and talks about how the Surface Pro 3 can run full desktop apps such as Adobe Photoshop and also features a USB port and a display port for more productivity. Watch the video below:
In the second video, titled 'Head to Head', Microsoft shows us how both the MacBook Air and Surface Pro 3 feature similar specs, but the latter has a touchscreen and can be used as a tablet or a notebook.
The last video is titled 'Crowded' and basically shows us how the Surface Pro 3 is a lot more than just a tablet. Again, features such as the ability to use it as both tablet or laptop, a touchscreen and pen support is highlighted. Watch it below:
I must admit, the ads are quite funny and do remind me of the older Mac vs PC ads that Apple used to air. What do you think of these new ads? Has Microsoft given up on trying to compete with the iPad?