It has been some time since we have heard rumors of next-generation devices, but it looks like the rumor mill has started firing up again.
The Chinese website CTech (via 9To5Mac) has just posted photos of what it is calling the metal housing of the next-generation iPhone (the iPhone 6).
If you know anything about what has been rumored in regards to the iPhone 6 you will realize it is supposed to have a larger screen. And long  and behold this purported metal casing of the iPhone 6 indeed shows that it is much larger than the iPhone's current 4-inch screen and much thinner to boot.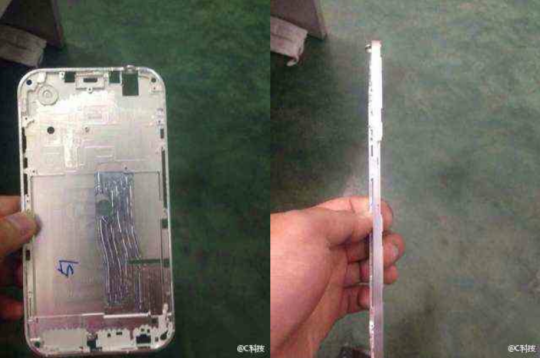 It makes sense that this casing would be thinner as well, as a larger screen would mean the battery could become thinner as it would be spread over a larger surface area.
It has been predicted that the iPhone 6 could be as thin as 6 millimetres, as compared to the iPhone 5s' 7.6mm thickness, and the iPhone 5c's 8.97mm thickness. As for the screen you can expect it to be around 4.7-inches or even larger.