Our friends over at ZAGG have recently been in contact with us to run nearly a $1,500 ZAGG giveaway. This means we will be hooking up 20 lucky people with either a ZAGGsparq, ZAGGfolio, InvisibleSHIELD or Vertex iFrogz headphones. These are some amazing accessories for your iPhone, iPod Touch and iPad and will surely set you up for a Summer full of fun with your iOS device or other gadget(s).
 ZAGGSparq
More than a simple extended battery, ZAGGsparq 2.0 fits easily in a pocket or bag, the perfect size for travelers and business people, and carries multiple charges for any personal electronic device with you – including four full recharges for most power-hungry smart phones.
ZAGGfolio
Created with a stylish design and a durable microfiber lining, the ZAGGfolio is an impressively thin multi-function iPad keyboard case for Apple® iPad® 3. The folio is complete with a removable Bluetooth keyboard and a built-in stand system, ideal for on-the-go use.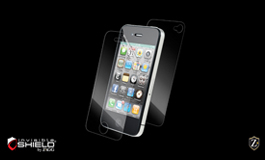 invisibleSHIELD 
The precision pre-cut invisibleSHIELD applies directly to your smartphone or tablet, providing the best, most durable protection you will find. This screen protector has its origins in the military, where it was used to protect high-speed helicopter blades from dust, dirt and debris.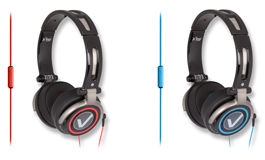 Vertex iFrogz Headphones
In physics, a Vertex is where particles collide. In this case, precision, function, style, and sound all collided to create iFrogz's Vertex Headphones. Designed with our famously comfortable AeroFoam ear cushions, Vertex headphones are lightweight, foldable, and ergonomically designed for maximum comfort.
Now that you know a little bit about the ZAGG products we are giving away let's get into how you can win one some of this gear for yourself! In order to enter the iJailbreak.com ZAGG giveaway you must do the following:
Send out the following tweet below, and follow 

@iJailbreak

 on Twitter
I just entered to win nearly $1,500 of ZAGG accessories! http://bit.ly/KN6U5s Follow @iJailbreak and RT to WIN!
Retweet this post (

click here

), follow 

@iJailbreak

 on Twitter and 

"Like" iJailbreak.com on Facebook

Complete the requirements above and 

+1 us on Google
IMPORTANT: Once you have completed the actions specified above, let us know why you should win one of the accessories mentioned previously in the comments section below INCLUDING the accounts you used to retweet, follow and like iJailbreak; as well as what device you plan to use the chosen accessory with.
This giveaway by iJailbreak.com will only last one week! After the week is over we will create another post announcing the winners (this will happen next Tuesday), and contact them individually for shipping details. Good luck everyone!