We have been seeing a lot of concepts for how iOS can be improved lately and to be honest, I am loving it. It gives me a break from reporting on rumors that will likely never come true and analysts opinions on future products. I actually think the increase of iOS app concepts we keep seeing however, is an important sign and wakeup call for Apple. For the past 5 years or so, iOS has remained mostly untouched in terms of radical new functionality. I think Apple needs to realize that people want things like toggles and widget-like elements implemented natively, something that Android has had for a long time that actually makes me slightly envious.
Sure Jailbreaking allows you to add this functionality, but with the current state of Jailbreaking, I have my doubts it will be as consistent as it has been in the past moving onwards through iOS 6. Today we indeed have another concept that is worth checking out that essentially adds toggles to the lockscreen in a very native way.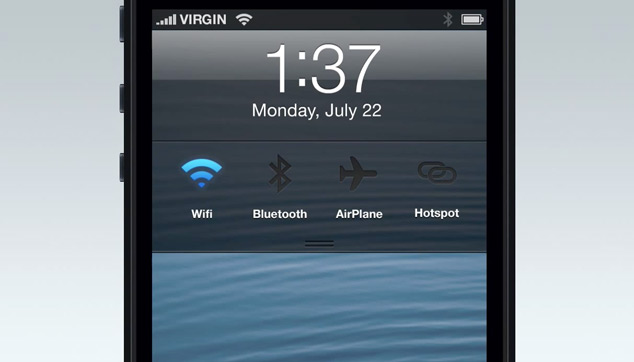 Essentially the concept works how the Notification Center does in a fullscreen application. You pull down a small tab and this reveals four toggles. In an ideal world these toggles would be customizable with an option to add them to the notification center as well. In my opinion even if Apple allowed for widgets in the lockscreen, Notification Center and multitasking tray, this would satisfy users outcry for innovation… heck they could even be pre-made. Are you listening Apple?
If you could add some functionality on top of iOS right now what would it be? Drop us a line in the comments section below.