There have been speculations that the next version of Mac OS X, which is supposedly going to be named Syrah, will feature a flatter UI similar to iOS 7. Early reports suggested that Mac OS X 10.10 will be an iOS and OS X merger, but it was later reported that won't happen. Here's a new OS X 10.10 Syrah concept, by Danny Giebe, that brings iOS 7's flat look and design to the Mac.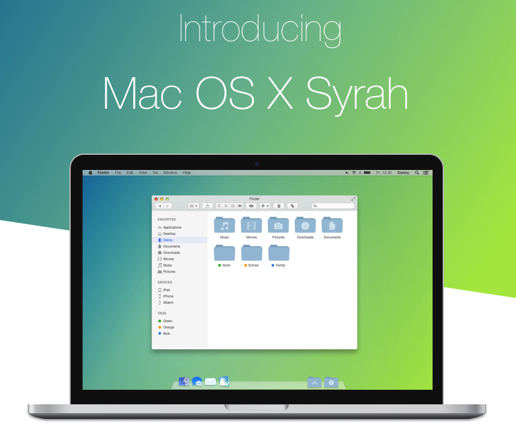 If Apple has gone with a flatter design for Mac OS X 10.10, it'll probably not be as bright as iOS 7. This concept is based on the design of the new Contacts and Notes app found in OS X Mavericks. As a result, the designer has stripped off the textures, colors etc. and added a much flatter, transparent and clean look to apps such as Messages, Mail, iPhoto and Finder. Check out his designs below for Finder, iPhoto, Mail and Messages, in that order:
Notice the flat icons that the designer has used here, doesn't it make Mac OS X look a lot cleaner? Here's what the iPhoto app could look like if Apple uses some of iOS 7's design elements.
The Mail app: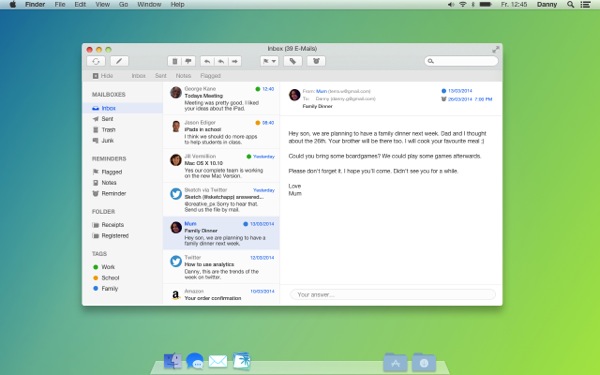 The Messages App: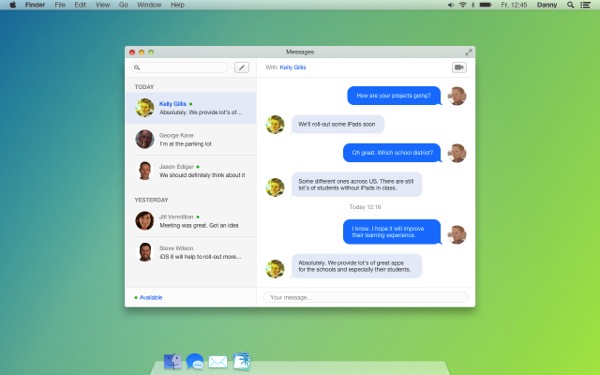 Apple is expected to announce the next Mac OS X version, 10.10, at WWDC later this year, along with iOS 8. What do you think of this concept? Do you want the Mac to have a similar feel like your iOS device? Let us know in the comments.