Fresh rumors and reports have come out today that suggest Apple will be announcing a wearable device (read iWatch) in October with a curved OLED display and iOS 8.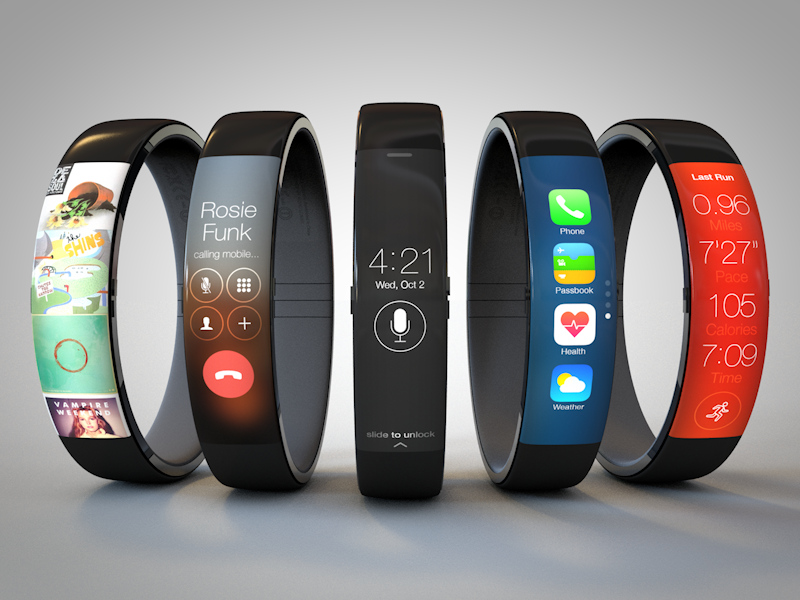 According to the Japanese newspaper Nikkei, Apple will be bringing a wearable health-monitoring device to the market sometime in October. They've heard from reliable industry sources that this wearable device will use a curved OLED display, unlike an LCD display currently used by Apple products. The device will collect health-related data and will also show notifications from the users smartphone.
The newspaper also writes that Apple is quite confident about this product. They've heard from a certain parts manufacturer that Apple plans on a monthly output of 3.5 million units. The fruit company will be partnering with Nike and also with hospitals like the Mayo Clinic and the Cleveland Clinic to develop this wearable device.
Another report from John Paczkowski of Re/code also says that Apple will keep a special event in October to show-off a wearable device. He states that things could change, but October seems like the target date at the moment.
Apple unveiled the Health app and HealthKit API at the Developer Conference earlier this week. They also released a fitness and wearable related TV ad recently. All this could point to the much rumored iWatch.
What do you think?