Yesterday, two new reports came out suggesting that the often rumored iWatch will be launched in October and that it'll feature a 2.5-inch display. Another report said that the iWatch would feature more than 10 sensors to collect data on health and fitness. The report also states that Apple would launch the iWatch in different sizes and models.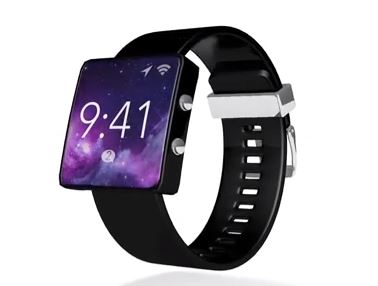 The first report came from Reuters, which said that Apple is planning an October release for the iWatch and that it'll feature a 2.5-inch display. Previous reports have suggested that the iWatch will come with two different display sizes of 1.5 and 1.7-inch. A larger 2.5-inch will display more information to the user, which is more practical. Citing his sources, Michael Gold of Reuters wrote:
Apple will introduce a smartwatch with a display that likely measures 2.5 inches diagonally and is slightly rectangular, one of the sources said. The source added that the watch face will protrude slightly from the band, creating an arched shape, and will feature a touch interface and wireless charging capabilities.
The report goes on to say that Taiwan's Quanta will start mass production of the iWatch in July and Apple expects to ship around 50 million units in the first year.
Another report from the Wall Street Journal also states that Apple is planning multiple versions of the iWatch. According to their sources, this product will include more than 1o sensors that would collect data on a users health and fitness. Again, the WSJ mentioned that Quanta Computers of Taiwan will undertake manufacturing of the iWatch.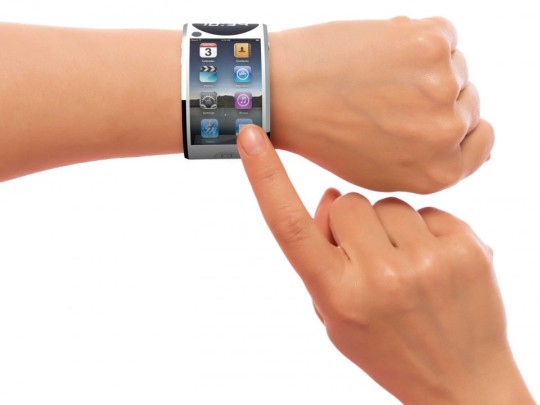 Yet another report that came out today claims that Apple has already finalized the iWatch's design and specifications and is awaiting FDA approval. Chinese website Laoyaoba (via GforGames) has the scoop, who also report that the iWatch will come with Blood glucose and Sweat sensors apart from others.
All of these sensors will relay data to the Health app in iOS 8, helping users maintain a fit and healthy body. Apple has also teamed up with various Clinics and Doctors to test the Health app.
So, a 2.5-inch display, mostly rectangular and plenty of built in sensors. That could be the iWatch. Now if someone could find out what the battery life would be like!