Yesterday a report by Edison Research confirmed that iTunes Radio had become the third most popular streaming music service in the US. Considering iTunes Radio is only 6 months old that is a pretty impressive achievement.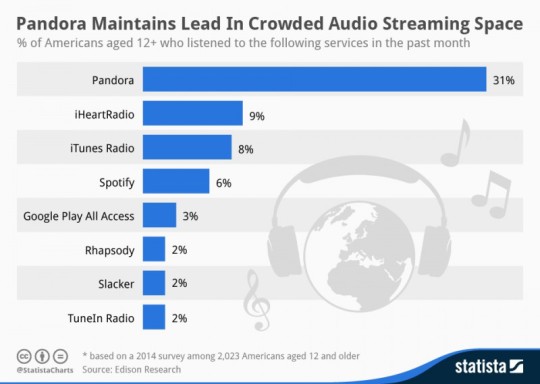 Due to this popularity it is now being rumored that Apple is considering making iTunes Radio a standalone app in iOS 8 to give it more visibility and increase engagement. The news comes from 9To5Mac which stated:
As a standalone application, users will be able to more quickly access iTunes Radio. Psychologically for users, iTunes Radio will be its own app competing with the likes of the Pandora, Spotify, and iHeartRadio apps found on the App Store. The benefit for Apple, however, is that iTunes Radio will be pre-installed. The interface for the standalone iTunes Radio application is said to be nearly identical to the one found inside of the iOS Music app and its Home screen icon is a terrestrial radio graphic atop a red background.
Gruman has a VERY good track record when it comes to getting Apple related rumors right and he goes on to explain:
The functionality of iTunes Radio will also be akin to its iOS 7 Music app counterpart. Users will be able to browse their history, purchase streamed tracks, locate Featured Stations, create stations based on songs, artists, and albums, and manage stations.
According to Gruman Apple was actually looking to release iTunes Radio as a standalone app in iOS 6, but was not able to launch the service due to issues with record labels. When you think about it, it really does make sense for Apple to release iTunes Radio as a standalone app as it is likely a lot of users don't even know about it.
Do you think it makes sense for Apple to do so? Drop us a line in the comments section.