It is common knowledge that the iPhone 5s has a separate motion coprocessor from the M7 chip that keeps track of your motion related data which comes from the accelerometer, gyroscope and compass sensors. What you probably didn't know though is that data is collected even when your device dies.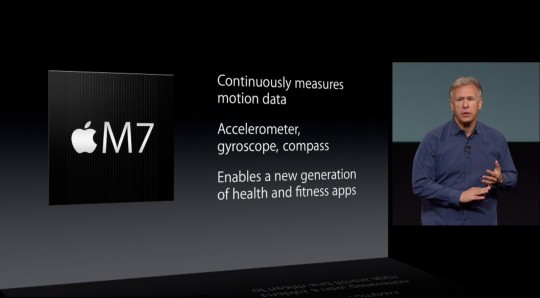 When your device dies due to low battery it is not completely drained. This is to safeguard the battery. It looks like, however, the M7's power usage is so low that Apple has allowed it to run even while the battery is considered dead. As such data is still collected to compute your steps and other motion related activity.
The news comes from a Reddit user:
While traveling abroad, my iPhone cable stopped working so my 5s died completely.

I frequently use Argus to track my steps (highly recommended if you have any health bands or accessories) since it takes advantage of the M7 chip built into the phone.

Once I got back from my vacation and charged the phone, I was surprised to see that Argus displayed a number of steps for the 4 days that my phone was dead.

I'm both incredibly impressed and slightly terrified.
To some this may raise some red flags, but it's important to note that the M7 chip doesn't track your actual location, just the motion related data from the three sensors.