The mostly-American shopping frenzy known as Black Friday took place last week, and as part of an ongoing trend that's been playing out for the last few years, more and more Black Friday shopping took place online. The fact that that trend continued this year is not a big surprise, but there is a couple surprises contained in an IBM Analytics report on Black Friday online shopping statistics.
The most notable thing mentioned in the report from IBM is the amount that mobile sales have increased. 16.3% of all online purchases during Black Friday were made from a mobile device, which is more than in any previous years, and a huge jump from just 9.8% in 2011. Overall sales were also up, and 20.7% more people shopped online on Black Friday this year than did so last year.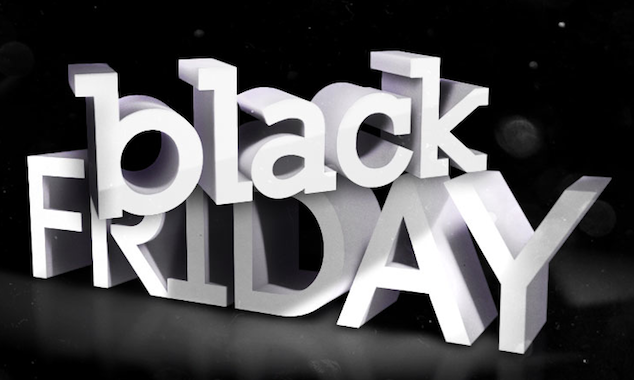 The iPad was the real star of IBM's studies, with an astonishing amount of shopping being done on the Apple tablet. IBM says: "The iPad generated more traffic than any other tablet or smartphone, reaching nearly 10 percent of online shopping. This was followed by iPhone at 8.7 percent and Android 5.5 percent. The iPad dominated tablet traffic at 88.3 percent followed by the Barnes and Noble Nook at 3.1 percent, Amazon Kindle at 2.4 percent and the Samsung Galaxy at 1.8 percent."
Interestingly, only 5.5% of all online shopping was done from Android devices. Given how big the Android platform's market share has become, that's a surprisingly low number, and it might point to some demographic trends in the Android vs. iOS battle. It's possible that iPhone and iPad owners simply have more expendable income to be blowing on Black Friday deals, or it could be that there's more iOS users in the United States – where Black Friday is actually a thing that people care about – and more Android users in the rest of the world. It bears further study to see what the cause of the disparity in online shopping numbers between platforms is.
All of this data, and some more interesting findings about online shopping this Black Friday, have been summed up by IBM into this handy infographic: