A whole lot of people bought iPad Minis last weekend, when they became available to consumers. So many people, in fact, that Apple is running low on supplies of the new 7-inch tablet. All those people who got their hands on the launch day supply are probably pretty pleased to have the newest and shiniest gadgetry from Apple…but their elation may be short lived.
Just like Apple sprang the 4th generation iPad on unsuspecting iPad 3 buyers so shortly after the previous model's release, it looks like an iPad Mini 2 is already in the works. Apple is really cranking their immediate planned obsolescence knob up to eleven with their recent product releases, and they may be in danger of disgruntling some of their consumers.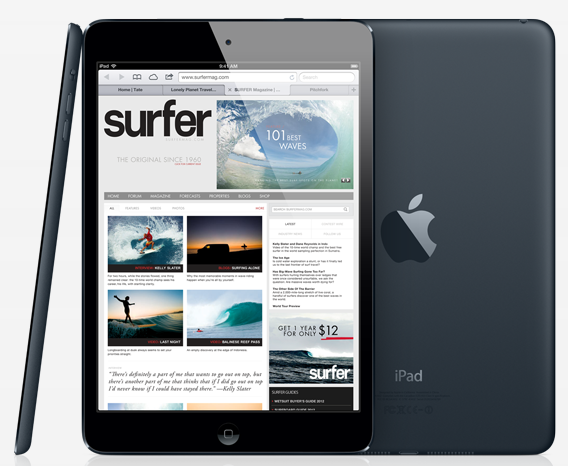 A Chinese-language tech site called DoNews has published a report that indicates an iPad Mini 2 with Retina display is already being prepared. The second generation of the mini-tablet will sport a 2048 x 1536, 7.9-inch display, giving it an impressive 324 ppi. Apple's hardware partners in China are already working on the display for such a device, and mass production is expected to begin next year.
While this seems like a bit of a premature move on Apple's part to replace their brand new tablet, by the time all the preparations for the new model are completed, it may well be almost a full year before it launches. That's still an incredibly short window of non-obsolescence for the current iPad Mini, but the annual release cycle is at least in line with what we've come to expect from Apple. In other words, there probably won't be any early surprises like there was with the 4th-gen iPad.