Apple has stuck to the same old method of multitasking since first introducing it with the launch of iOS 4. To multitask or switch between applications in iOS, you will have to double click the Home button, which then reveals the App Switcher. You can get a different App Switcher if you're jailbroken and can try out tweaks such as Dash, MissionBoard, CardSwitcher and Auxo. These are some jailbreak tweaks that will give you a new way of switching between apps. And now there's another one, a new Quick App Switcher concept, which if becomes a reality will be an awesome new way of switching apps.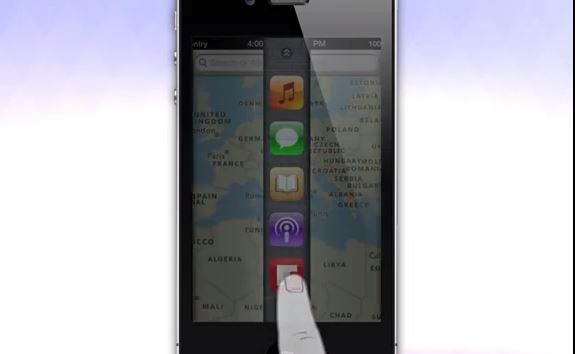 From the designer of the popular tweak Auxo, comes a new concept for faster iOS app switching. This new concept is nothing like any of the previous tweaks and is actually a quick and easier way of switching between background apps.
Sentry's new concept imagines a simpler and quicker way to switch apps by simply sliding your finger up from the bottom of the screen, which splits the screen and reveals a column of recently used apps. Without lifting your thumb/finger, you can just select the app you want to switch to and voila! You swipe left or right on the column to view the volume/brightness sliders and system toggles. Pretty cool don't you think? Watch the concept video below:
Now all we need is an actual working version of this App Switcher concept. What do you think of this new way of switching between apps and what is your favorite multitasking tweak as of now?