The iPhone 3GS doesn't boast a Retina Display and that's why it's feared that Apple will soon erase the 3GS from their collection. At least, that's what we think after reading a new notice sent out by Apple to all third-party iOS developers. This could well be a sign that Apple will replace the iPhone 3GS with iPhone 4, iPhone 4 with 4S and the 4S with the new and rumored iPhone 5.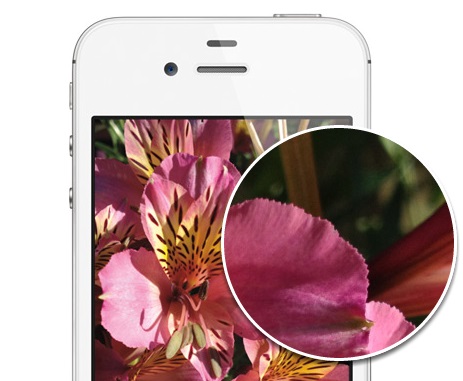 Apple's message to all the third-party iOS app developers stated that all new and existing apps must have a high resolution and Retina Display compatible screenshot. The Retina Display is beautiful and is still one of the best displays till date to go on a mobile device. If Apple was planning to get rid of the old iPhone 3GS, then this is what they would begin with.
Required iPhone & iPod touch Screenshot Upgrade for Retina Display

When you create or update your apps in iTunes Connect, you must upload screenshots that are high-resolution. We require your screenshots as high-resolution images so that your app is optimized for the Retina display.

The requirements for high-resolution images are 960 x 640, 960 x 600, 640 x 960, or 640 x 920 pixels. Images must be at least 72 dpi, in the RGB color space, and the file must be .jpeg, .jpg, .tif, .tiff, or .png. You can update your screenshot files at any time in iTunes Connect.
Indeed, apps that are not compatible with the Retina Display look bad on the iPhone 4 and the 4S, which ruins the user experience. And, because the iPhone 4 and the 4S are currently the highest selling devices, it's just better if Apple makes it compulsory for apps to be Retina Display compatible.
The iPhone 3GS was launched almost three years ago and is clearly outdated now. Currently, it is available for free with a new 2 year contract from most of the carriers, but soon it will be removed from the iPhone line-up. What do you think? Isn't it best that Apple just dump the 3GS and move on? Let us know in the comments.
[Via CultofMac]