Lately we have been hearing a lot of iOS 8 rumors and today we have a brand new report from one of the most reliable Apple bloggers out there, Mark Gurman. He has just released his latest findings pertaining to iOS 8′s Notification Center, Messages, Game Center, Voice Memos, CarPlay and inter-app communication.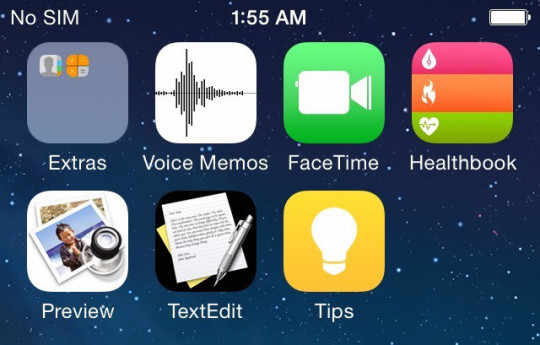 One of the biggest highlights of this report is inter-app communication. So just what does Gurman mean by this?
Well the ability to say edit a photo in one app and send it to the Instagram app in a quick and efficient manner.
Apple is said to be working on and testing functionality that would allow apps from the App Store to better communicate. An API is being developed for apps to be able to share data. For example, a future photo editing application could have the ability to push the edited content for upload via the Instagram or Facebook apps.

The debut of the API has been in development for the past couple of years, and it had been removed from the launch version of iOS 7 last year for unspecified reasons. With that in mind, it is plausible that Apple could, again, choose to hold back the functionality.
It has also been said that Apple is considering killing the Standalone game center app on both iOS and Mac OS X in favour of direct integration inside Game Center-compatible games.
The Notification Center will reportedly undergo some minor tweaks centered a simpler drop-down panel that solely includes the old 'Today' view and a new 'Notifications' views. The Notification Center will also become smarter and more personal thanks to Apple's acquisition of Cue an app that specializes in retrieving useful information from Gmail, Google Calendar, Facebook and other services.
In the Voice Memos application Apple plans to move around some of the controls to be more visible. Thus fixing the issues some iOS 7 users have complained about where it is  unclear which controls in Voice Memos need to be clicked to play recordings.
Messages in iOS 8 will include an optional feature to auto-delete conversation threads after a month/year to help save storage space because the iOS Messages app is well-known for clogging up your device's storage.
CarPlay will likely gain support for wireless connectivity between the vehicle and your iOS Device. And lastly iOS 8 should feel much faster than iOS 7 with apps launching and closing more quickly.
Who's looking forward to iOS 8?