With the release of iOS 7 came many changes to Apple's mobile operating system. Two of the biggest changes were of course how multitasking worked and the ControlCenter. What if Apple could merge both the app switcher and the ControlCenter together though and be accessed with a simple swipe up from the bottom of the screen?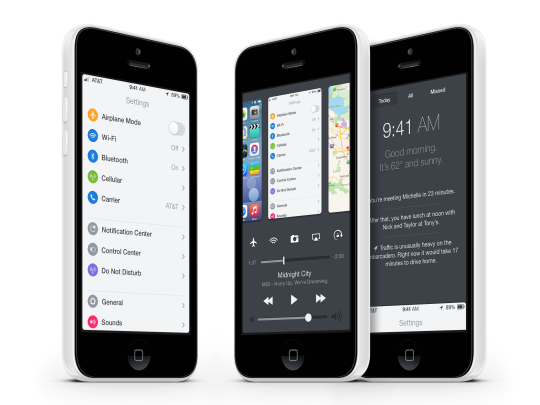 This is exactly what designer Bill Labus explored in a new iOS 8 concept video he recently released. Here's his description of the concept:
Flicking up from the bottom of the edge allows the multitasking app views to be tied directly to the gesture, which allows for direct manipulation and avoids having to wait for a passive animation to complete before interacting with them.

The obvious potential drawback to this combined approach is that there is less room available for Control Center- I personally find that I use a couple features of Control Center, but almost never touch at least half of them (calculator, clock, airplane mode, bluetooth). I can't be sure, but I suspect this is true for a large amount of other users as well, so my solution is to have 5 button 'slots' that can be customized with the 5 most used shortcut functions for that particular user.
Check out the actual iOS 8 concept video below:
Besides the Control Center and App Switcher, Bill also incorporated some modifications to the Notification Center. Let us know what you think of the concept in the comments section below. If anything this should become a Cydia tweak!