Apple's World Wide Developer Conference 2014 is just 2 days away. Two main announcements at the conference will be iOS 8 and Mac OS X 10.10. Decorations for the conference have already been put up at the Moscone Center in California. And now, we give you the first glimpse at iOS 8 banners.
What you see below is a banner being put up for iOS 8. As you can see the iOS 8 banner has a simple 8 written over a background of water. Looks very iOS 7 like, don't you think. This image is courtesy of BusinessInsider's Jay Yarow.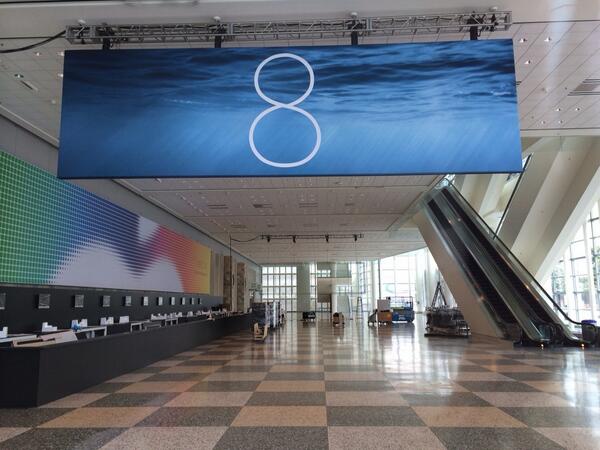 iOS 8 will be very similar to iOS 7 in terms of interface and design, but improved and smoothed even more. Apple is supposed to bring a new Healthbook app, new TextEdit and Preview apps and improvement to Siri and Maps. That's what we're expecting from Apple, but it's possible we could get some other cool features such as better notifications and alerts.