It has long been rumored that iOS 7 would feature a flatter design that would include less skeuomorphism because of Jony Ive taking over the interface design of Apple's mobile operating system. Ive has long been known for his great work with industrial design, so when it was announced he would be taking over Scott Forstall's position last year, the rumor mill went wild predicting radical user interface changes within iOS 7.
Yesterday 9To5Mac shared some juicy details regarding OS X 10.9, and they are back at it again, but this time with iOS 7. According to the new report the operating system sports a redesigned user-interface that will be attractive to new iOS users, but potentially unsettling for those who are long-accustomed to the platform. This is because the new interface is said to be "very, very flat."
One person told them that the interface loses all signs of gloss, shine, and skeuomorphism seen across current and past versions of iOS. Another source framed the new OS as having a level of "flatness" approaching recent releases of Microsoft's Windows Phone "Metro" UI.
Despite iOS 7 reportedly being a big change from previous firmware generations the fruit company does not want to make it more difficult to use. There is apparently no new learning curve in the same way there was no learning curve when the iPods went color.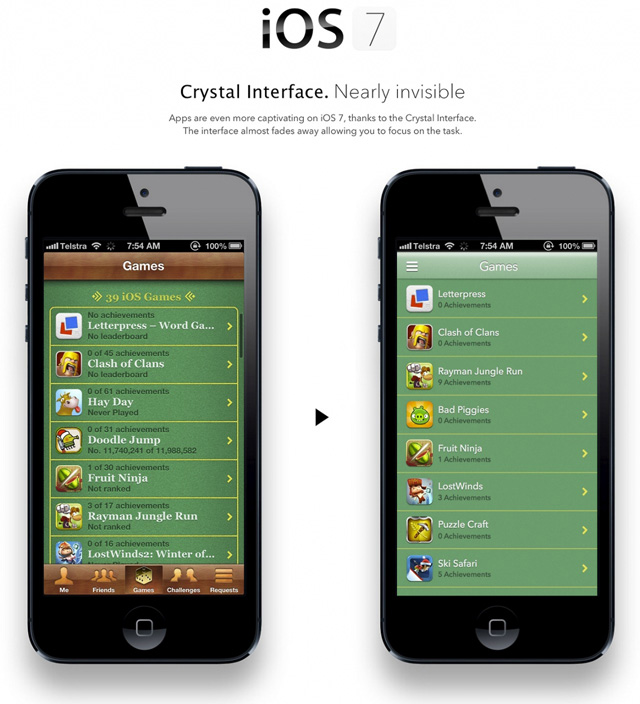 Internally iOS 7 has been codenamed "Innsbruck," and it will include an all-new icon set for Apple's native apps in addition to newly designed tool bars, tab bars, and other fundamental interface features across the system.
If you take a look at Apple over the past couple of months they have been revamping some of its App Store apps including the Podcasts app. As you can see in the comparison image below, the change is quite dramatic, signifying a big change in software design philosophy.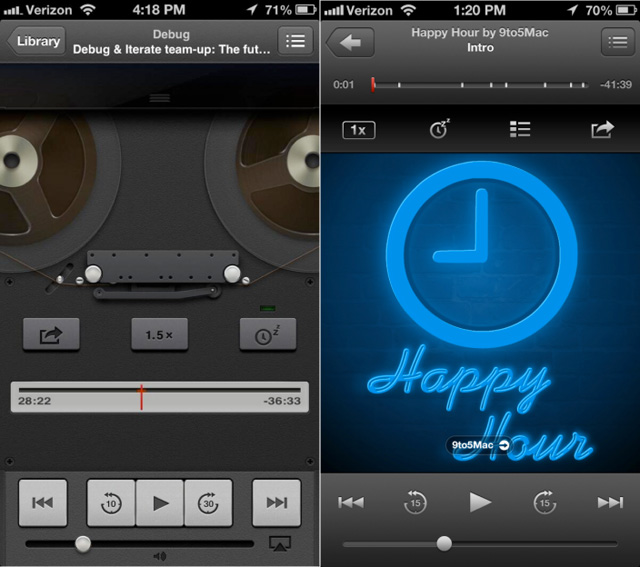 This radically altered iOS will not pose much of a threat to developers, as AppHero's Jordan Satok points out "When we started building iOS apps almost 5 years ago, most apps looked the same. Apple did an amazing job designing UIKit to provide a really consistent user experience across apps. As the App Store has grown, and the types of apps being built have evolved, designers and developers have pioneered new interface styles and concepts."
It will be exciting to see how iOS 7 pans out at the WWDC 2013. Until that time, would you be disappointed to see iOS lose its skeuomorphism? Let us know in the comments section below.