It has been discovered that the latest iOS 7.1 beta 3 firmware includes a feature that a lot of people initially missed when exploring the OS upon its release. So just what is this feature?
The ability to delete the download files that are delivered automatically over-the-air to the device when a new version of iOS is ready to be installed.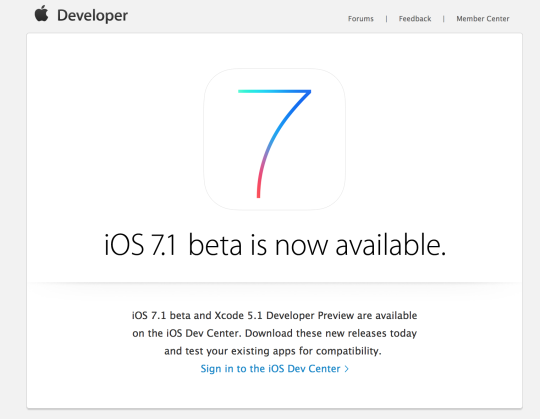 Whenever there is a new iOS update available and your device is connected to AC power the files are downloaded automatically and the user is alerted to the available update. Although a handy functionality for 9 out of 10 people it caused a stir earlier this year when the iOS 7 update was sent to iOS 6 users and took up more than 3GB of space on the device. In order to reclaim this space you had to update to iOS 7 or put up with a missing 3GBs of missing space.
According to Macerkopf.de, however, users who don't want to install iOS 7.1 beta 3 can remove the installation files just like any other app or file. Although this is some great news it is worth noting it could only be present in the beta and removed in the final version of iOS 7.1.
Our fingers are crossed it stays though.