Apple's new Maps app in iOS 6 has faced a lot of negative criticism from consumers and tech experts alike. CEO Tim Cook did apologize for all the inconvenience caused to users, but was it really necessary? A new research shows that the new Apple Maps app is actually a lot better than Google Maps for iPhone users. Why?
According to a new research performed by a team of data experts from Onavo, Apple Maps is up to 5 times more data efficient than Google Maps as it uses vector-based technology. We know that it is not as accurate as Google Maps app, but it might actually be better for iPhone users in the long run. Apple Maps are going to save you a lot of data and help you keep that limited data plan for the whole month.
Onavo's team of data experts set out to compare the data consumed by Apple Maps on iOS 6 to that of the Google-based iOS 5 Maps app. We compared a number of scenarios and investigated how both apps use data over the cellular network. The data we evaluated proved: Apple Maps is up to five times more data efficient than Google Maps.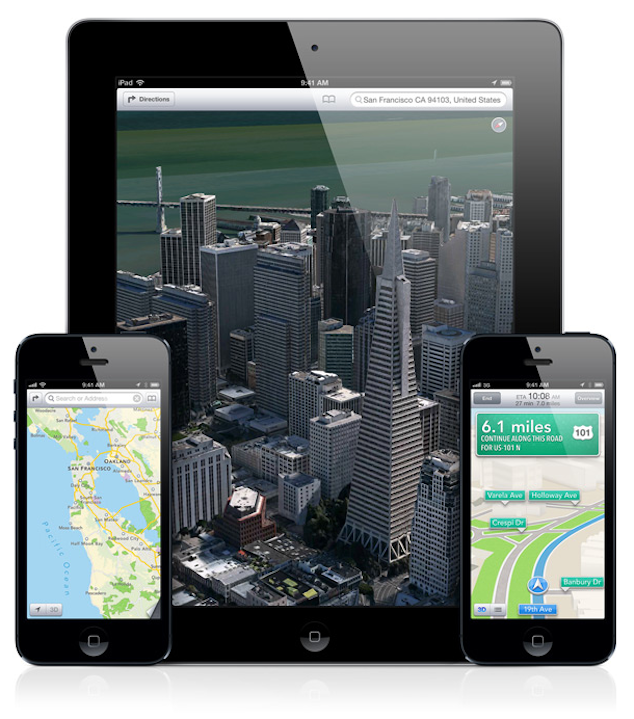 How did they come up with that? Well, a number of identical tests were performed on Apple Maps (iOS 6) and Google Maps (iOS 5) to see who consumes more cellular data. In Standard Map view, while searching for U.S cities, addresses, streets and zooming in and out on a certain location, the Google Maps app consumed about 1.3MB of data. On the other hand, Apple Maps did the job with only 271KB of data consumption. This also means that Apple Maps can load maps faster and the whole experience will be a lot more smoother. At this point though, Apple doesn't really have a lot of Map data, but alas it is only the start. Furthermore, in Satellite View, Google Maps consumed 930KB for a single page load, whereas only 428KB was used by Apple Maps.
Apple Maps are indeed going to be much better for iPhone users in the future. But I know there's a lot to improve on, so here's to hoping that Apple stays true to their word and delivers an App that is fully finished and ready to go.