If you think back to February you will most likely remember that the Path iOS app was caught uploading your devices contacts without your permission. Ever since this was discovered it made people wonder what other applications were doing without their permission, and thus privacy became a very large ordeal for Apple. In order to put an end to these privacy concerns Apple actually created a new Privacy section accessible through the Settings.app in iOS 6.
In this new Privacy section you can see that there are 4 sub-sections – Contacts, Calendars, Reminders, Photos. If an application will have access to your contacts, calendar, reminders or photos it will be clearly listed in the appropriate sub-section with an ON/OFF toggle. There is also of course the Location Services sub-section that will display to you which applications can access your location.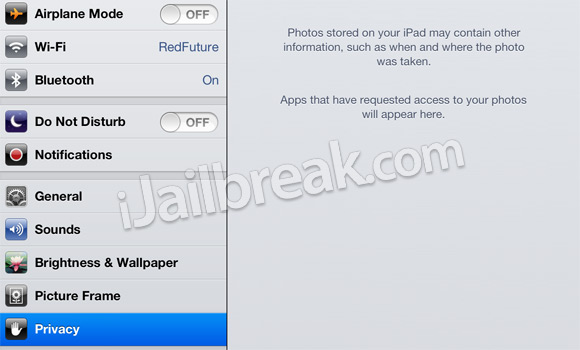 It is without a doubt that with this new Privacy section any further issues with applications accessing your data without you knowing about it should be put to rest. What do you about Apple's new privacy controls in iOS 6? Do you think it will suffice? Share your responses and further thoughts in the comments section below.