The iOS 6 Firmware Will Feature Do Not Disturb Functionality
If you have ever wished there was a setting on your iPhone, iPod Touch or iPad that would still allow it to push for new data (meaning accept calls, text messages, get new emails etc), but not disturb you then you are in luck. The iOS 6 firmware will bring about a new toggle to your iOS device called Do Not Disturb. Essentially when this functionality is enabled your push notifications will be automatically muted and your devices screen will not light up.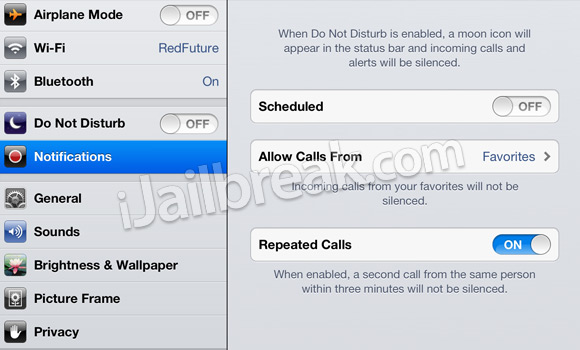 You can make exceptions and whitelist contacts though, schedule certain periods of time when you want Do Not Disturb enabled automatically, and also setup a feature where if the same individual calls you more than once it will come through. This is some very handy functionality for all of you who are tired of waking up from a FarmVille request via Facebook.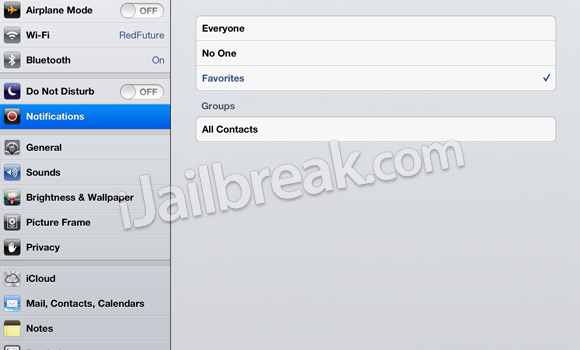 Do Not Disturb is sure to be the feature a lot of you were looking for and is yet another small reason to look forward to the public release of iOS 6 this Fall. Do you see yourself using the Do Not Disturb toggle in iOS 6? Share your responses and further thoughts in the comments section below.
Make sure you stay subscribed through our social media feeds, so that you never miss a beat, by liking us on Facebook, following us on Twitter and joining our circle on Google+.
Hey, you! Join the iJailbreak Insider for weekly newsletters, Jailbreak alerts, contests and more. (No spam, we promise)