A few days ago we told you that Apple was starting to raise banners for the WWDC 2012 at the Moscone Center in San Francisco. Although this was a nice reminder of the excitement that is coming next week it did not really give any hints of what would be discussed.

Obviously one major rumor that has been circulating the net is that Apple will be unveiling the iOS 6 firmware generation. Furthermore it has been predicted that in iOS 6 Apple will drop Google as their default maps provider and will turn to an "in house" solution.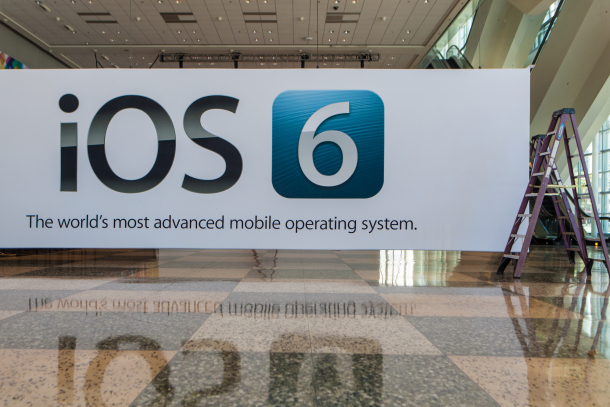 In case you had any shred of doubt that Apple would be revealing the iOS 6 firmware generation at the WWDC 2012 you will be pleased to know iOS 6 banners have been spotted by CNET being installed in the Moscone Center. With actual iOS 6 banners being hung it means Apple will indeed be talking about the future of the world's most advanced mobile operating system.
Don't forget that the WWDC 2012's first keynote is set to start on Monday at 10am Pacific Time, and that we will be providing live coverage of important announcements from Apple. In the mean time, what features do you think will make their way into iOS 6? Share your responses and further thoughts in the comments section.