If you hate buying movie tickets the "old fashioned way" of ordering the passes from the Fandango app, on the perpetually internet-connected computer that you keep in your pants, you will soon have another option: In an unannounced feature of the iOS 6.1 beta, movie ticket purchases can be made through Siri, according to a developer who leaked the new feature to 9to5Mac.
Purchasing movie tickets through Siri does require having Fandango installed on your iPhone, iPad, or iPod touch. Another caveat is the feature seems to be currently limited to the US–and only in participating theaters, at that. It's also questionable how useful this feature is: The actual purchasing still seems to be done through the Fandango app. Siri in this case is basically a glorified menu that will help you pick theaters and show times.
What's interesting is the level of integration between Siri and Fandango, a service provided by NBCUniversal–also in a recent partnership with Yahoo! Movies. As Apple severed its ties with Google, we've seen Yahoo!'s services become a major source of third-party information for Apple, specifically represented in Siri's plugins.
Previous to this tidbit of information, the only other known feature in iOS 6.1 was an improvement to the Map Kit Framework for developers, which was announced by Apple itself. As we've just learned about the ticket purchasing support, there may be other unannounced features in iOS 6.1 that we haven't yet heard about.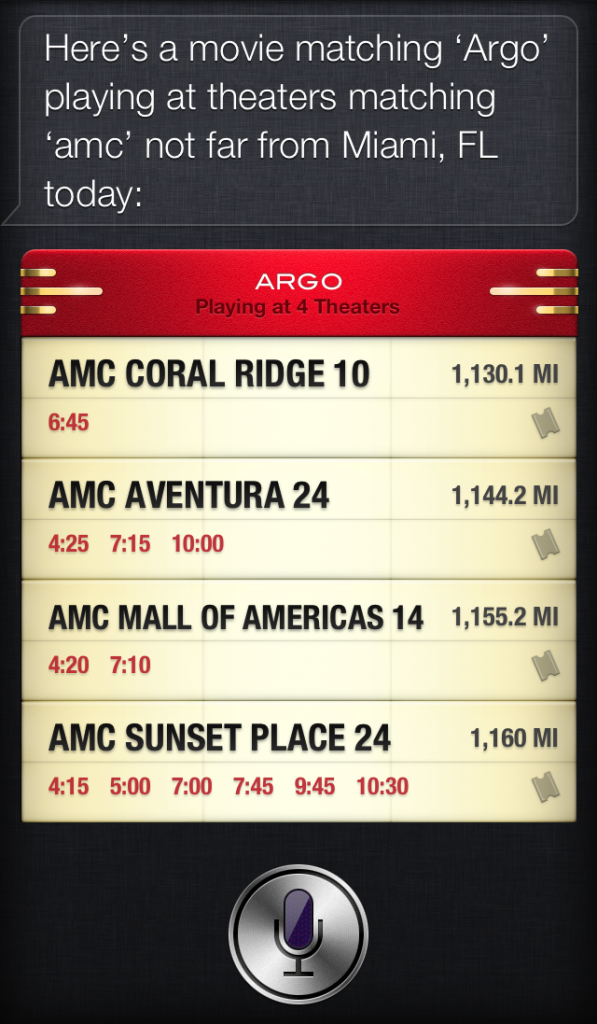 Hopefully the next public jailbreak will incorporate all the improvements made in iOS 6.0.1 and 6.1, but that's still up in the air. The latest word from MuscleNerd is to stay at 6.0, if it's what you are on right now.
Have you been waiting to purchase movie tickets through Siri, or is that not a major concern for you? Share your thoughts in the comments section below.