The iOS 5.0.2 Firmware Has Been Delayed Due To Memory Leaks
Apple released the iOS 5.0.1 firmware to fix battery issues that a lot of users were facing. Unfortunately after Apple released the iOS 5.0.1  firmware multiple users claimed that this update had no effect, and even worse, some users claimed it made their battery life worse!
As it became obvious that iOS 5.0.2 would be necessary to fix the remaining battery life issues, many people predicted it would be released shortly after iOS 5.0.1. Well, according to numerous sources today, it looks like this may not be an accurate statement. This is because the expected iOS 5.0.2 firmware has been delayed due to *memory leaks.
*When a piece of executing code tries to access an object, that for whatever reason, is not able to be accessed. Thus, it causes a large spike in memory usage, which reduces your battery life.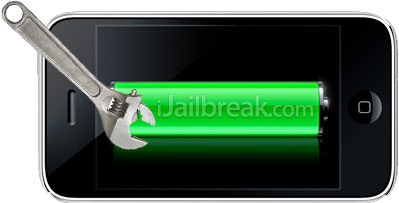 Apple plans to only release the iOS 5.0.2 firmware when almost all problems have been fixed. It has been reported that they do not want to rush the release of the iOS 5.0.2 firmware and then have to release iOS 5.0.3. Apple plans to squash all the battery draining bugs in iOS 5.0.2!
We will keep you updated. Until that time please let us know if you are still experiencing battery life issues in the comments section below…
Make sure you stay subscribed through our social media feeds, so that you never miss a beat, by liking us on Facebook, following us on Twitter and joining our circle on Google+.
Hey, you! Join the iJailbreak Insider for weekly newsletters, Jailbreak alerts, contests and more. (No spam, we promise)